Glacier Guides is an internationally recognized guiding operation that prides itself on offering the most enjoyable, incredible in-depth glacier experience possible. Our base of operations is located in Skaftafell, an oasis under the giant Vatnajökull Glacier in South Iceland. We also operate tours on Sólheimajökull Glacier, a glacier outlet from Mýrdalsjökull, located on the South Coast of Iceland.
Glacier Guides was founded in 2009 with the sole purpose of offering high-quality glacier hikes and alpine trips in the Vatnajökull National Park. Our company has grown and matured over the years and now we are proud to offer tours all year around. Recently we joined forces with Arctic Adventures. This means that we are able to use our resources better, offer improved service and more variety of tours.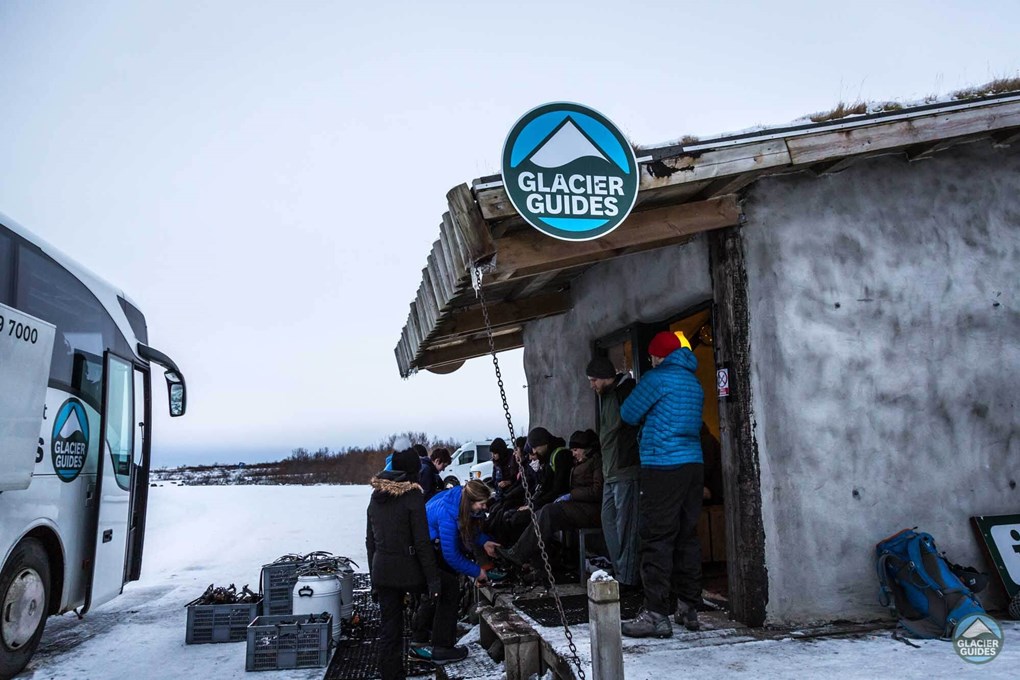 Read more about us and our values: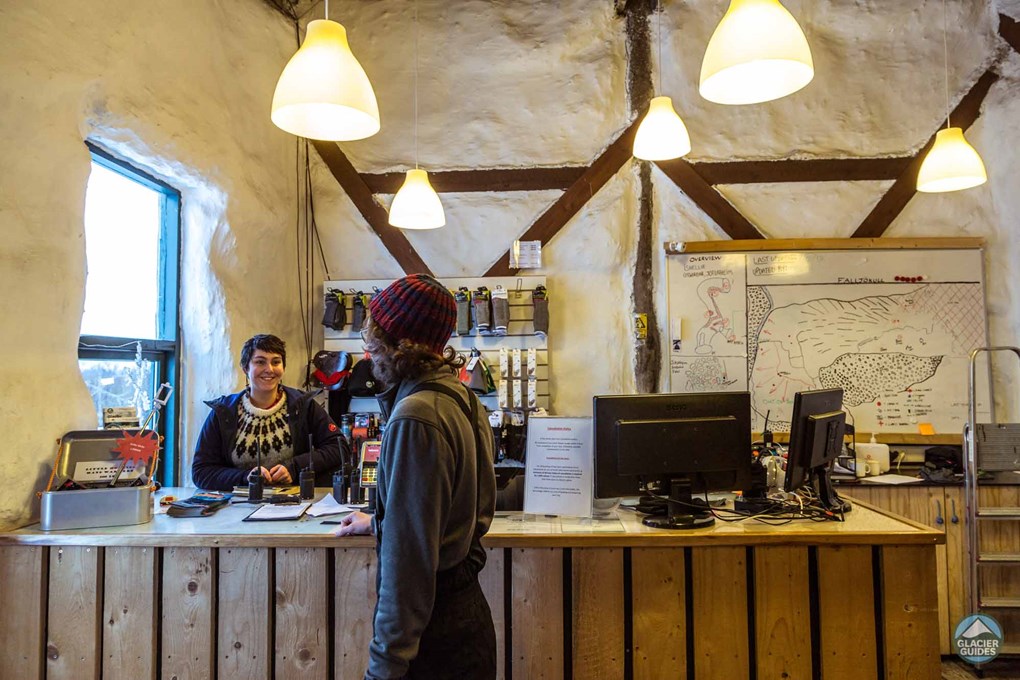 Glaciers cover approximately 11% of Iceland and exploring these ancient rivers of ice is undeniably one of the most unique and memorable experiences Iceland has to offer. Before you leave the island don't miss the opportunity to stand on and explore such a natural wonder as Vatnajökull, the largest ice cap in the world outside of the Polar Regions.
Our experienced guides combine top of the line equipment with their wealth of mountain knowledge to help you access the awe-inspiring outlet glaciers of this ice cap, terrain normally only visited and seen up close by experienced mountaineers.
We are committed to providing experiences using the best ecologically sound practices available. Vatnajökull National Park is a perfect example of an area that is extremely fragile and sensitive to human traffic. It is our sincere intention to always treat nature with the utmost respect and we kindly ask that you follow our example.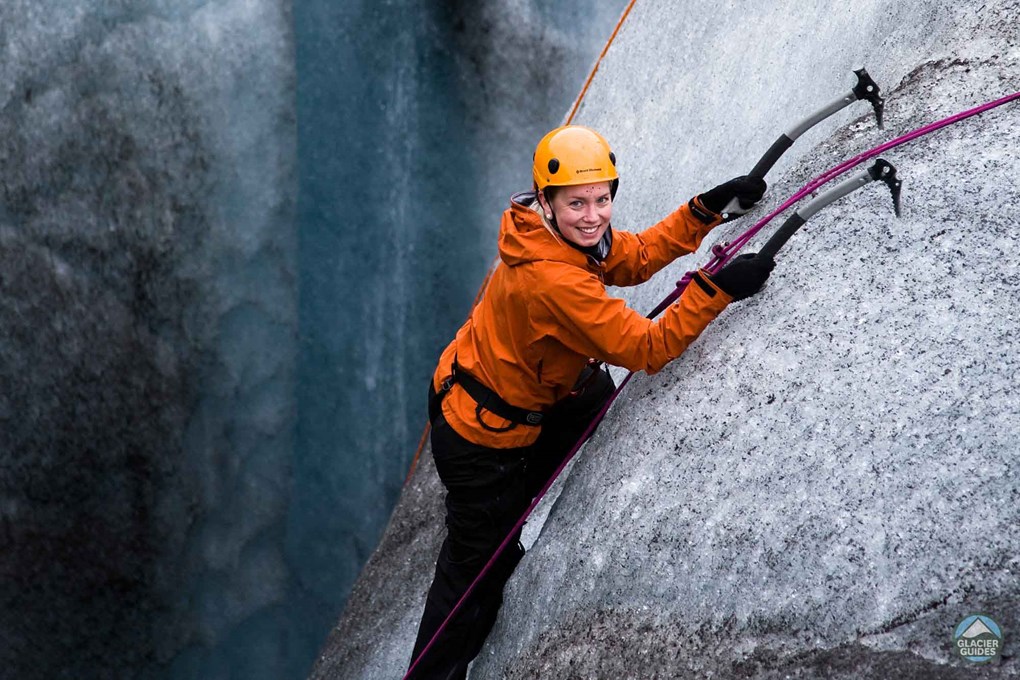 Vakinn Quality Accreditation
Vakinn is a quality system run by the Icelandic Tourist Board. Only tourism businesses that maintain high standards in all aspects of business practices and meet Vakinn´s comprehensive assessment criteria have earned the right to carry Vakinn the official quality label.
Arctic Adventures is very proud to be a Vakinn certified travel service, maintaining the Vakinn quality standard annually and ensuring that our everyday practice consistently meet the accreditations requirements.
For tourists and travelers, the Vakinn sign means that:
You can book with confidence.

The business operates in an ethical, professional and environmentally sustainable way.

The business has the required systems and policies for a safe and happy holiday in Iceland.
Vakinn Silver Class Environmental Certificate
Arctic Adventures has been awarded and has maintained the Vakinn Silver Class Environmental Certificate which is an official recognition of our high standards concerning sustainability, the environment and social responsibility.
The preservation of magnificent of Icelandic nature for future generations to enjoy has always been very important to Arctic Adventures. And we believe the protection of fragile ecosystems and wildlife habitats is as necessary as finding ways to reduce our individual and collective ecological footprints.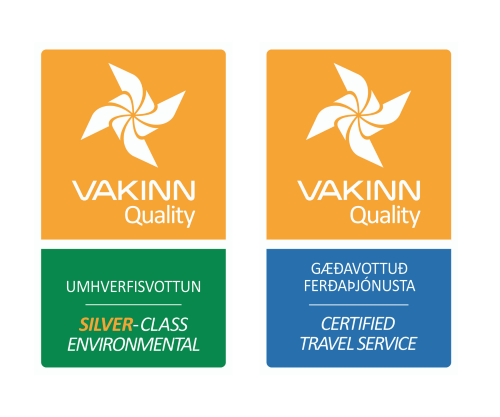 It is our highest priority that our guests enjoy their adventure in the breathtaking nature of Iceland and return home with great memories. Thanks in advance… Enjoy the endless beauty Iceland has to offer and join us for your glacier adventure!
We are licensed by the Icelandic Tourist Board