Join us on location at the Jökulsárlón Glacier Lagoon for a kayaking adventure amongst shimmering sapphire icebergs. Then, strap on your crampons and go on a thrilling glacier hike in Skaftafell National Park. This single day combination tour has it all, offering fun, excitement, exquisite natural beauty and incredible wildlife. If you want to make the most of your time in the land of fire and ice, then this kayaking and glacier hiking tour is an absolute must!
Available: May - September
Tour Highlights:
Small Group Experience
Jokulsarlon Glacier Lagoon
Kayaking
Glacier Hike
Falljokull Glacier
Certified Glacier Guide
Licensed Kayak Guide
Meeting Point The meeting point for this tour is the Jokulsarlon Glacier Lagoon parking lot.
Tour Description
Kayaking on Jökulsárlón Glacier Lagoon
You'll meet us on location in the Jökulsárlón Glacier Lagoon parking lot, where one of our qualified kayaking guides will explain the order of the day and answer any questions that you may have. From there, we'll make our way down to the shores of Jökulsárlón for a quick paddling lesson, before the actual kayaking begins.
As soon as you get on to Jökulsárlón you'll realize how special it is. Its crystalline waters are dotted with gleaming icebergs that have broken away from the retreating Breiðamerkurjökull Glacier and are slowly drifting out to sea. We'll paddle between these sparkling diamonds, seeing unimaginable shades of blue in the ancient ice.
The Jökulsárlón Glacier Lagoon teems with nature and we might see a playful seal bobbing in and out of the icebergs or regal seabirds soaring overhead. The backdrop to this magnificent scene is the glacial peaks of Vatnajökull and Breiðamerkurjökull – enhancing its beauty even further. Seeing Jökulsárlón from the shore is a magical experience – but it pales in comparison to kayaking on it.
Our passionate kayaking guides will accompany you – pointing out all the important sights and helping any less-experienced kayakers. If you want the ultimate Jökulsárlón Glacier Lagoon experience, then this is the tour for you!
Glacier Hike on Falljökull Glacier
One of our super jeeps will collect you in the Skaftafell Parking Lot and drive you to the foothills of the Falljökull Glacier – then, our glacier hiking adventure will begin proper!
You'll immediately be struck by the sheer size of the glacier – a seemingly never-ending expanse of white, dotted with twisting crevasses, deep moulins and dramatic ice sculptures. Falljökull is known as the falling glacier and it has a number of spectacular ice falls that cascade off the glacier – radiating an illusory kind of frozen energy.
It'll take us around 30 minutes to hike to Falljökull's peak – a magnificent snow-covered pyramid that offers majestic vistas over the surrounding area. We'll see Vatnajökull, Europe's largest glacier, along with Hvannadalshnúkur – Iceland's tallest peak. Along with the sprawling glacial tongue of Virkisjökull that extends all the way down to the sea.
One of our professional glacier guides will be with you every step of the way, taking you to hidden places of remarkable beauty and ensuring that you get the best photo opportunities. They'll also tell you about how glaciers have crafted Iceland's unique landscape and tell you more about their future. If you want to explore a genuine natural wonder, then this is the tour for you.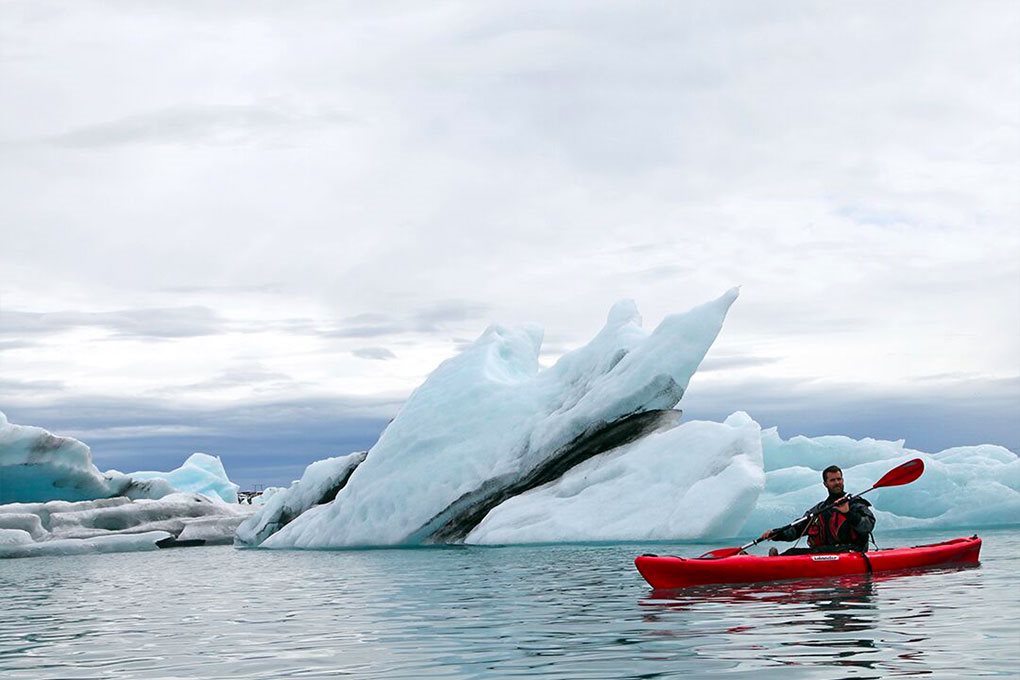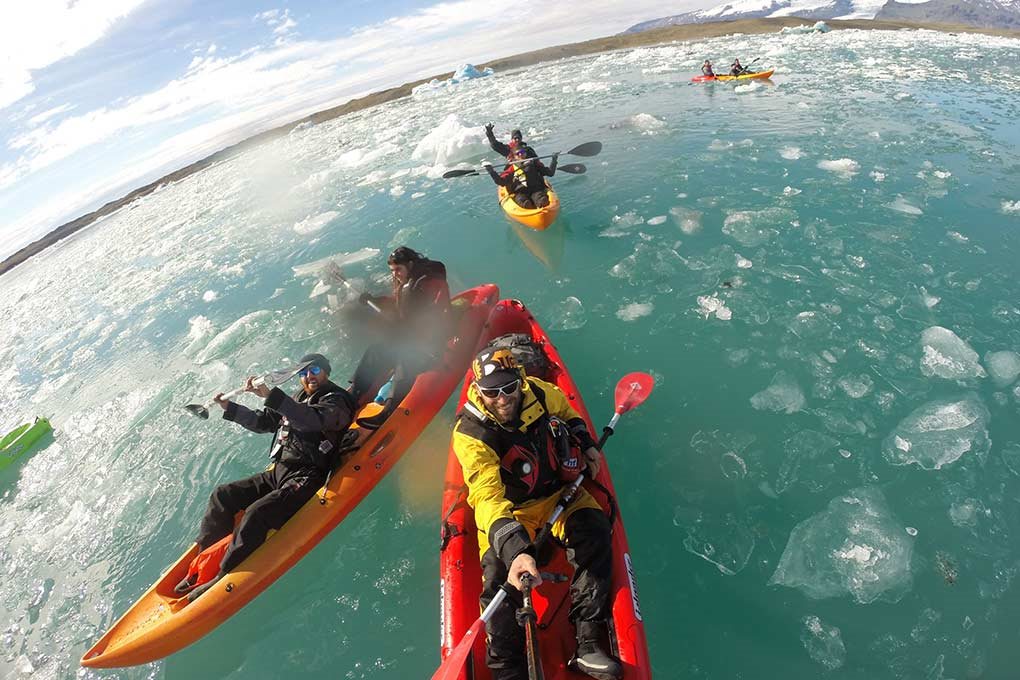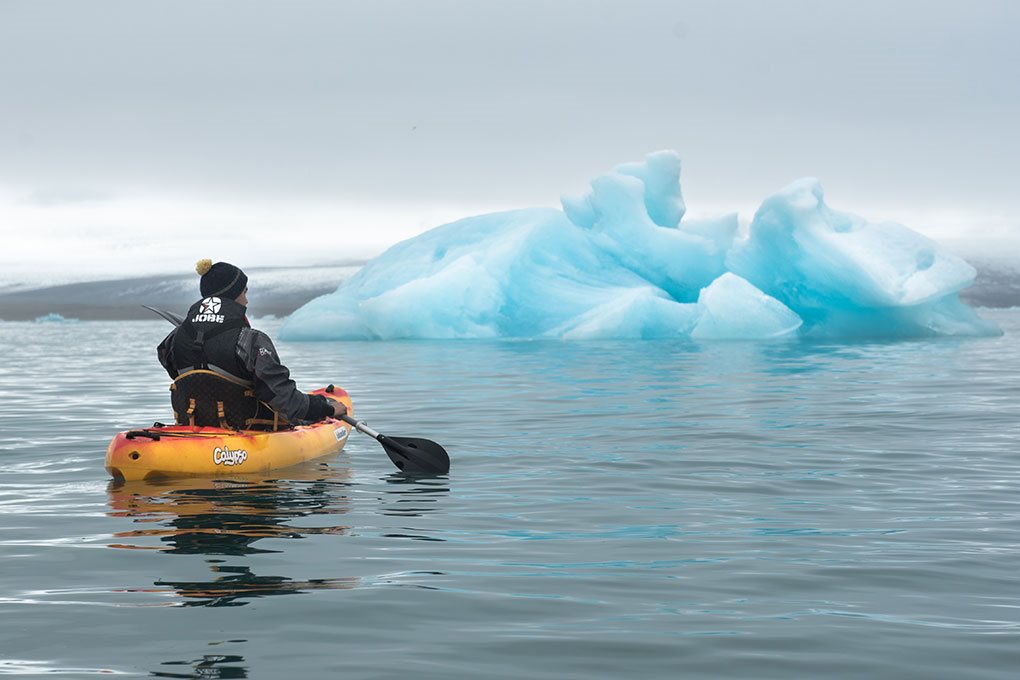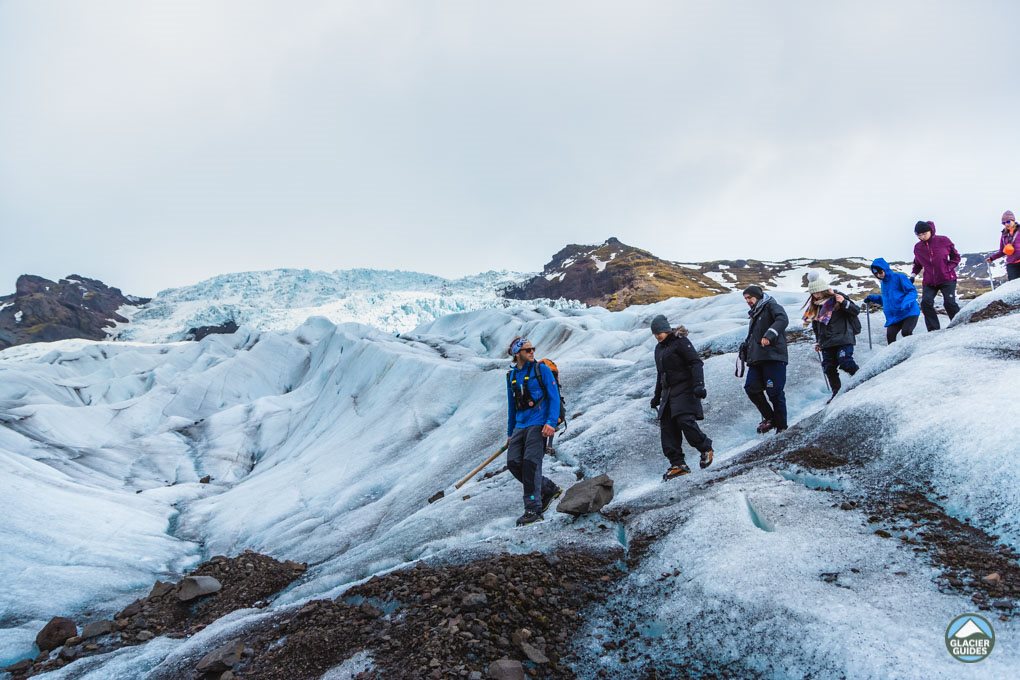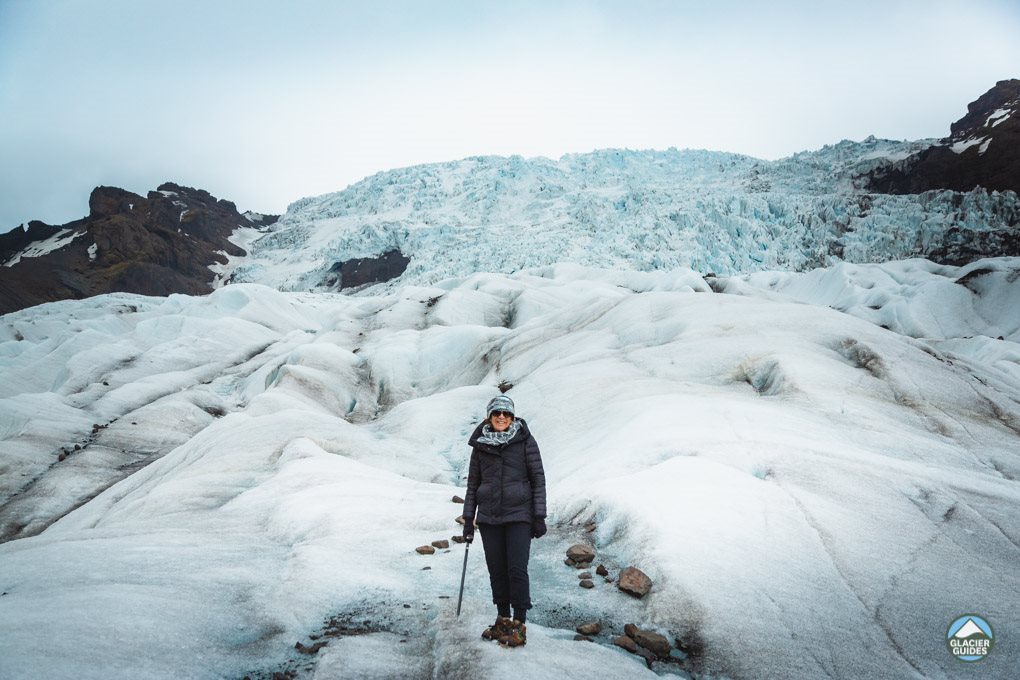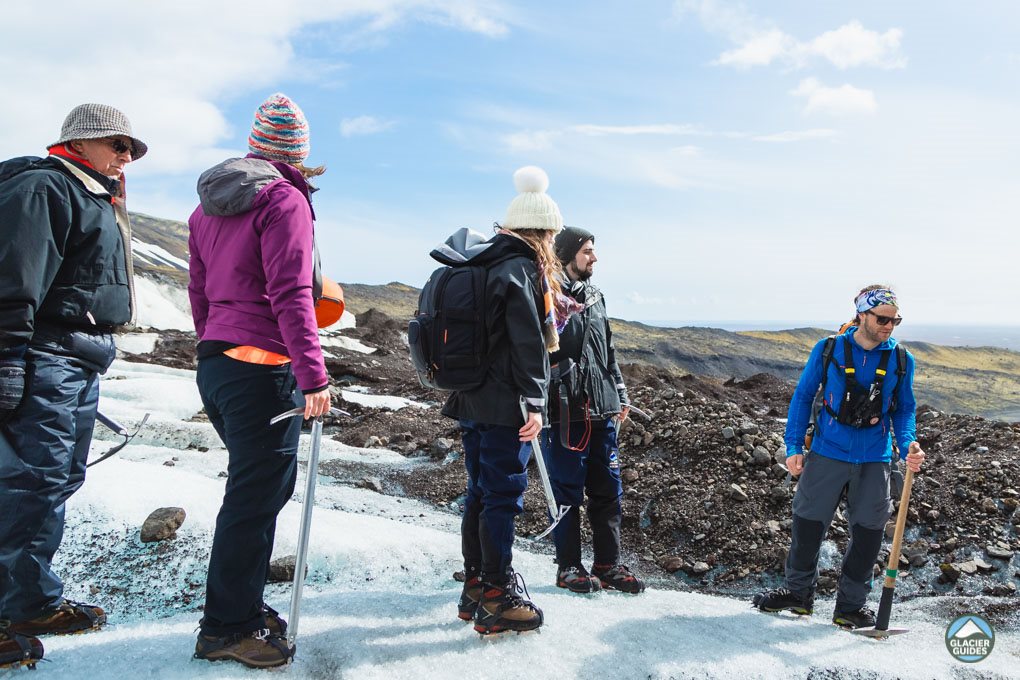 ---
Disclaimer: All our tours are undertaken on the responsibility of its participants. Glacier Guides does not assume any responsibility for accidents that are caused by its customers or can be traced to their own actions. Participants have to sign a waiver before undertaking all trips stating that they realize that all outdoor activities carry an inherent risk.
---