We offer a spectacular bird life exploration of the historic Ingólfshöfði Cape. This historical nature reserve is home of thousands of nesting seabirds, like puffins and great skuas.
Departs from Ingolfshofdi
Tour Highlights:
Puffins in Natural Habitat
Expert Guide Knowledge
Sightseeing
A Tractor-Drawn Hay Cart ride
A Unique Experience
Meeting point:
Ingolfshofdi parking lot, on a side road of the Ring Road 1. The turn is a 30 min drive East of Skaftafell and 30 min drive West of Jokulsarlon glacier lagoon. The road is between farms Hofsnes and Fagurholsmyri and is well marked "Ingolfshofdi 2 km".
GPS: 63.879167 -16.659000
Season: May - August
Departures: Meet us at least 15 minutes before departure. See departure times in the booking engine.
Included:
Puffin Sightseeing
Expert Guides
Ride to Ingolfshofdi Cape
Tour Description
Join us on a rustic journey through Iceland's rolling countryside to a picturesque headland known as Cape Ingolfshofdi. The cape itself is situated on a remote headland that lies between Skaftafell in Vatnajokull National Park and the iconic Jökulsárlón ice lagoon. There we will find some of Iceland's amazing birdlife, including adorable puffins and great skuas, which are nicknamed the pirates of the seas.
The tour begins when we meet up with our expert local guide, who will tell us about what we are going to see before we head out on our hay-cart ride across Iceland's rolling countryside. This fascinating ride will take us across diverse landscapes including, marshes, small streams and sand dune covered beaches. Cape Ingolfshofdi itself is named after the first Icelandic settler who first arrived on the island in 874 AD and wintered there. Once we arrive we will disembark from the hay-cart and hike around this remote piece of countryside. The entire expanse of land is around 2-3 kilometers long and includes a steep sand slope and rocky terrain, meaning that we only recommend booking the tour if you can manage the hike.
The cape and the surrounding area is populated by adorable puffins, whose brightly colored beaks and iconic black and white coats have made them very popular with all wildlife enthusiasts. It also plays host to great skuas, who are famously nicknamed the pirates of the sea, due to their habit of stealing the food of other animals. There is nothing quite like seeing these amazing birds in their natural habitat and it is sure to create memories that will last you a lifetime.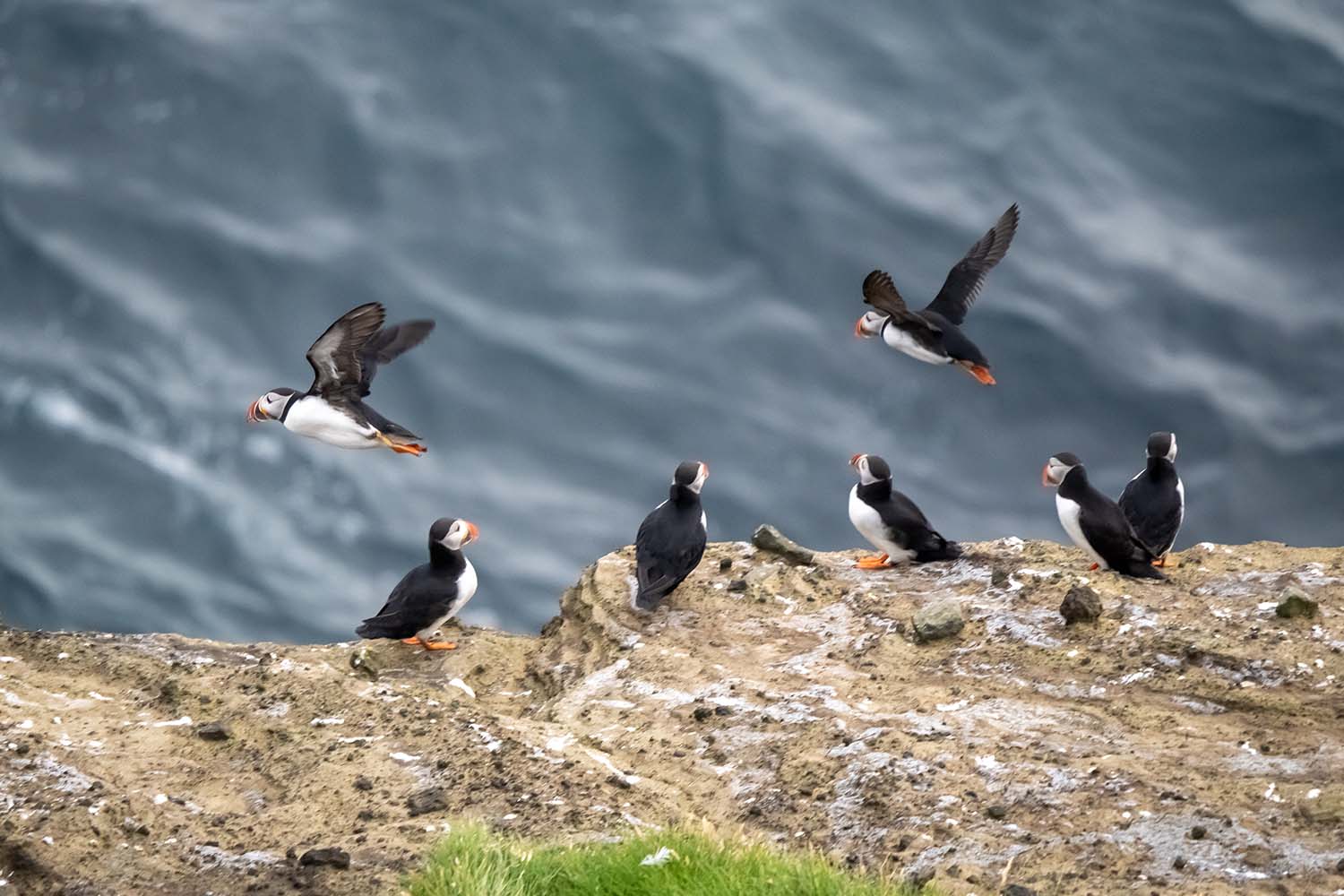 The Icelandic Puffin
Iceland hosts between 8-10 million puffins and is responsible for 60% of the world's Atlantic Puffin Population, making it the puffin watching capital of the world. They are known as 'Lundi' in Icelandic, although many locals know them by the affectionate nickname "prófastur", which translates to 'preacher'. Puffins are fairly unique amongst birds, due to the fact that they are monogamous, meaning that they pair for life. They also spend the majority of their life at sea, using the summer months to nest on land and breed, before heading back to their ocean life. They live for between 20 and 25 years, although the oldest recorded puffin reached the age of 38.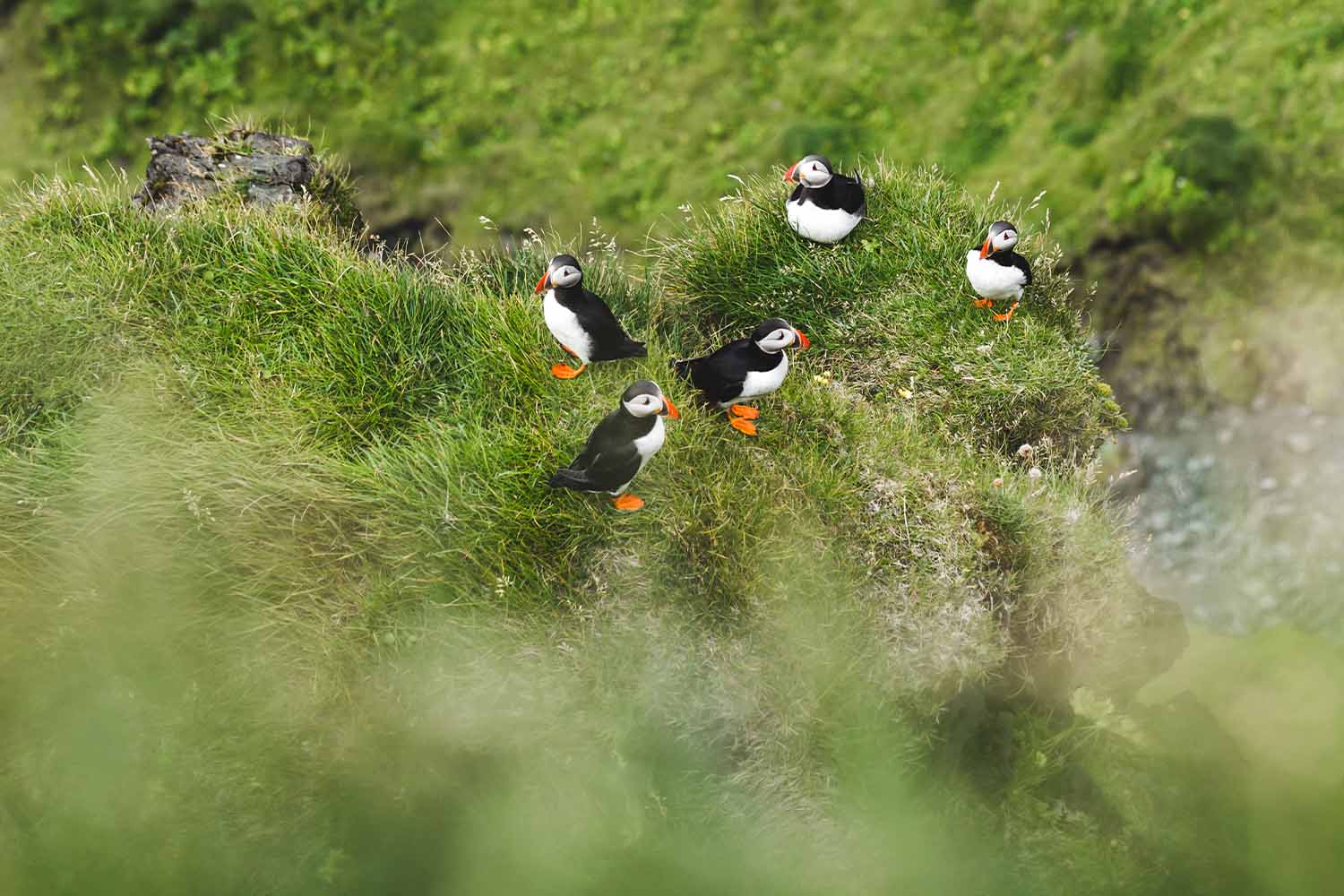 Related Tours