Experience the wonders of Vatnajökull glacier from a kayak. Kayak your way through the peaceful Heinabergslón glacier lagoon while enjoying the magnificent landscape of Vatnajökull!
Pick-up: 9:00 and 13:00 everyday
Available: May - September
Tour Highlights:
Glacier Kayak Adventure
Vatnajokull National Park
Hreinabergslón Glacier Lagoon
Meeting point: Flatey base camp
Bring with you: Warm clothing to wear under the dry-suit that we provide, good socks and sunglasses on sunny days. 
We offer dry cases for your cameras and/or smartphones upon request.
Tour Description
Kayaking on a glacier lagoon is a great opportunity you should seize while in Iceland. The lagoon was formed because the retreat off  Heinabergsjökull, on of Vatnajökull outlet glaciers, and has proofed to be a great location for kayaking amongst the icebergs. The majestic nature welcomes paddlers into its serenity and sometimes you feel you have become a part of the scenery.  From the lagoon, you have an excellent view over Vatnajökull and on the tour we do set foot on the glacier as well - of course safely equipped with the appropriate glacier gear.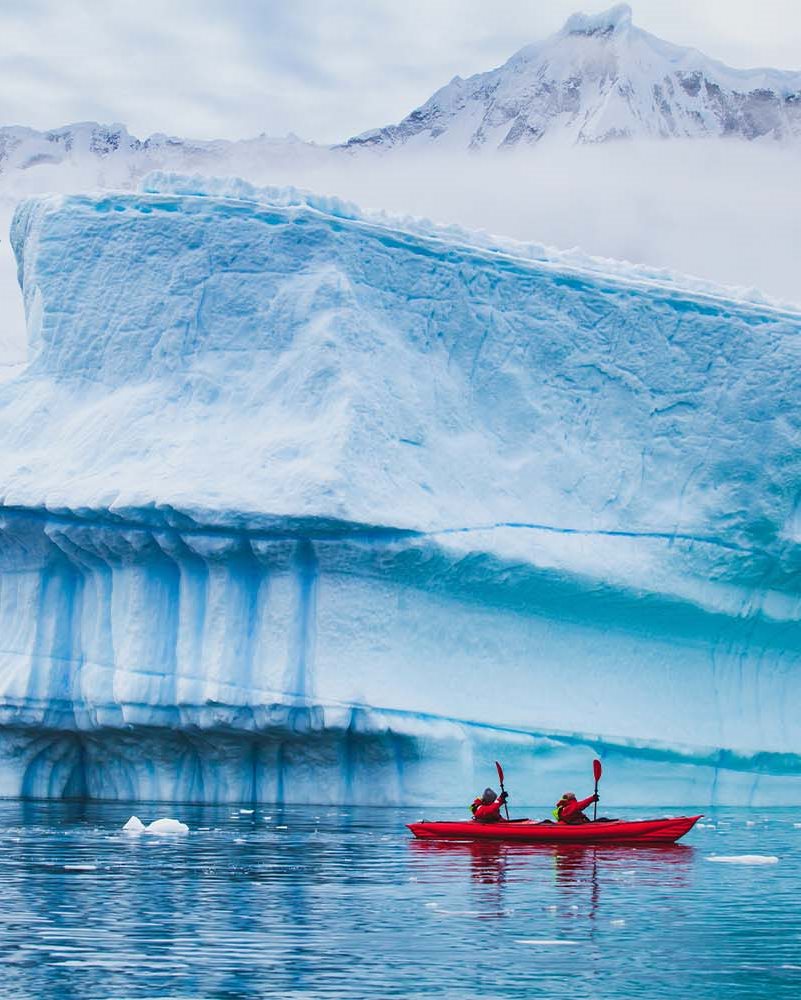 Hreinabergslón glacier lagoon is "out of the beaten path", so you will be far from the big crowds kayaking with us.  Our experienced guides have a great knowledge of the area, it's hidden spots and history - and they will be happy to inform you. 
The Glacier Kayak Adventures suits beginners as well as more experienced kayakers. Our kayaks are SIT-ON-TOP, very stable and suitable for persons who have not gone kayaking before.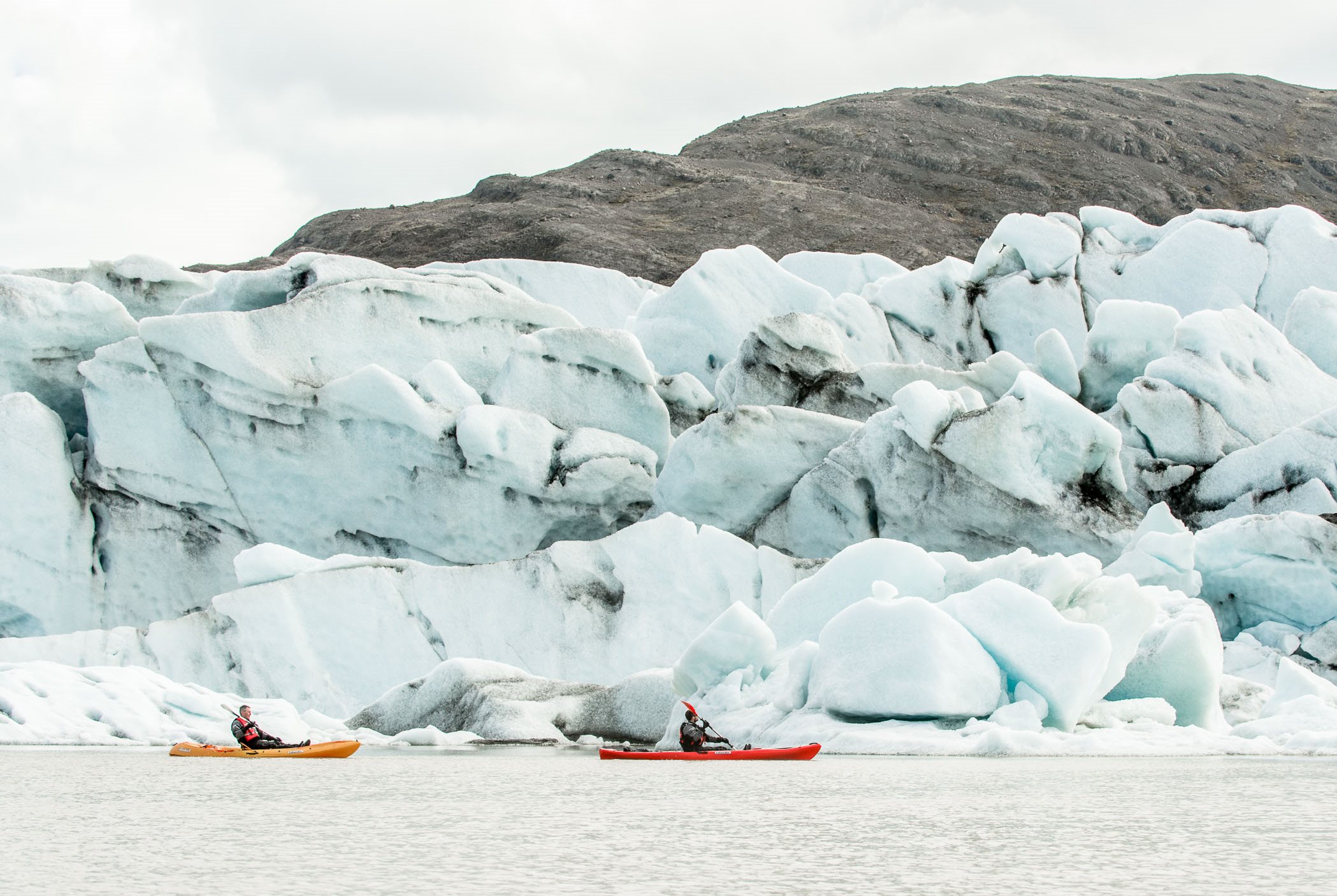 ---
Disclaimer: All our tours are undertaken on the responsibility of its participants. Glacier Guides does not assume any responsibility for accidents that are caused by its customers or can be traced to their own actions. Participants have to sign a waiver before undertaking all trips stating that they realize that all outdoor activities carry an inherent risk.
---
Related Tours