This short adventure tour takes you on to the iconic glacier lagoon Jökulsálón (also named: Breiðamerkurlón) in the South of Iceland.
Duration: 30 - 40 minutes
Tour Highlights:
Amphibian boat tour
Jökulsárlón Glacier Lagoon
Sailing among huge icebergs
Southeast Iceland
Meeting point: Jökulsárlón boat launch at Jökulsárlón Glacier Lagoon. 
Season: May - October
Departures: Several departures everyday. Check booking calendar for more information on availability and departure times. 
Included:
Amphibian boat tour on Jökulsárlón Glacier Lagoon
Knowledgeable guide
Epic Jökulsárlón views
A chance to get up close and personal with the icebergs
Wildlife sightseeing
Note: This tour is not operated by Glacier Guides but by a local tour expert that we believe offer high service and safety standards. 
Close
Book this tour here
Glacier Lagoon - Jökulsárlon Boat Tour
Tour Description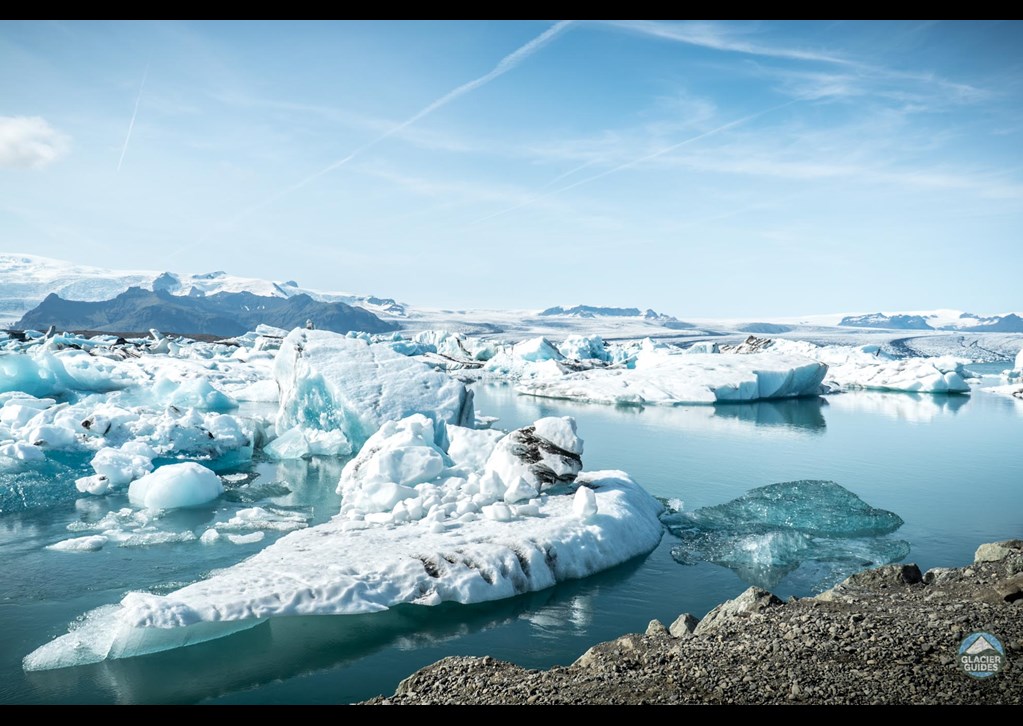 This short tour takes you onto the iconic Jökulsálón Glacier Lagoon (also named: Breiðamerkurlón) in the South of Iceland. Here you will take an unforgettable boat ride on the strange "wheeled boats". You will glide among the enormous icebergs that have broken off Vatnajökull, Europe's largest glacier, and enjoy a site described as "A ghostly procession of luminous blue ice-bergs …" (The Lonely Planet). While drifting between the ice you'll learn about the history and formation of the lagoon, as well as stories from the film productions of various Hollywood blockbusters, as scenes from films like James Bond and Batman were shot here.