Jökulsárlón Glacier Lagoon is the largest ice lagoon in Iceland. The lagoon is filled with giant incredibly shaped icebergs - blue ice, transparent ice, opaque ice and even deep jewel blue ice. The atmospheric gray streaks showing within some of the icebergs will remind you Iceland is a volcanic land with a great fiery heart - the dramatic land of fire and ice!
Pick-up: Meet at Jokulsarlon
Group maximum: 12 participants
Tour Highlights:
Sailing in a glacier lagoon
Vatnajokull National Park
Wildlife sightseeing
Floating icebergs
South Iceland
Meeting point: We will meet you at Jokulsarlon Glacier Lagoon parking lot, located just off the Ring Road (#1).
Departures: There are several departures everyday, please have a look at the booking engine for more details.
Included:
Zodiac boat tour on Jokulsarlon Glacier Lagoon
Knowledgeable guide
Amazing views of Vatnajokull National Park
Get up close to the floating icebergs
From:
Children (6-15): 8 500 ISK
Tour Description
On this tour our Zodiac boat will take you in between these sensational natural ice-monoliths. As you travel across the crystal calm mirror-like waters you will be close enough to feel the cold radiance emanating from these fabulous ice-statues. This is the tour to take when you want to experience Jökulsárlón and feel the incredible power of Iceland´s glaciers, up close and personal. The great weight of Vatnajökull, the largest glacier in Europe, rises high above the lake. Ancient ice will be all around as images of icebergs and ice-peaks are reflected in the water beneath you.
A boat tour on Jökulsárlón is will take you to parts of the ice lagoon you would not see any other way - into vistas which are simply sensational.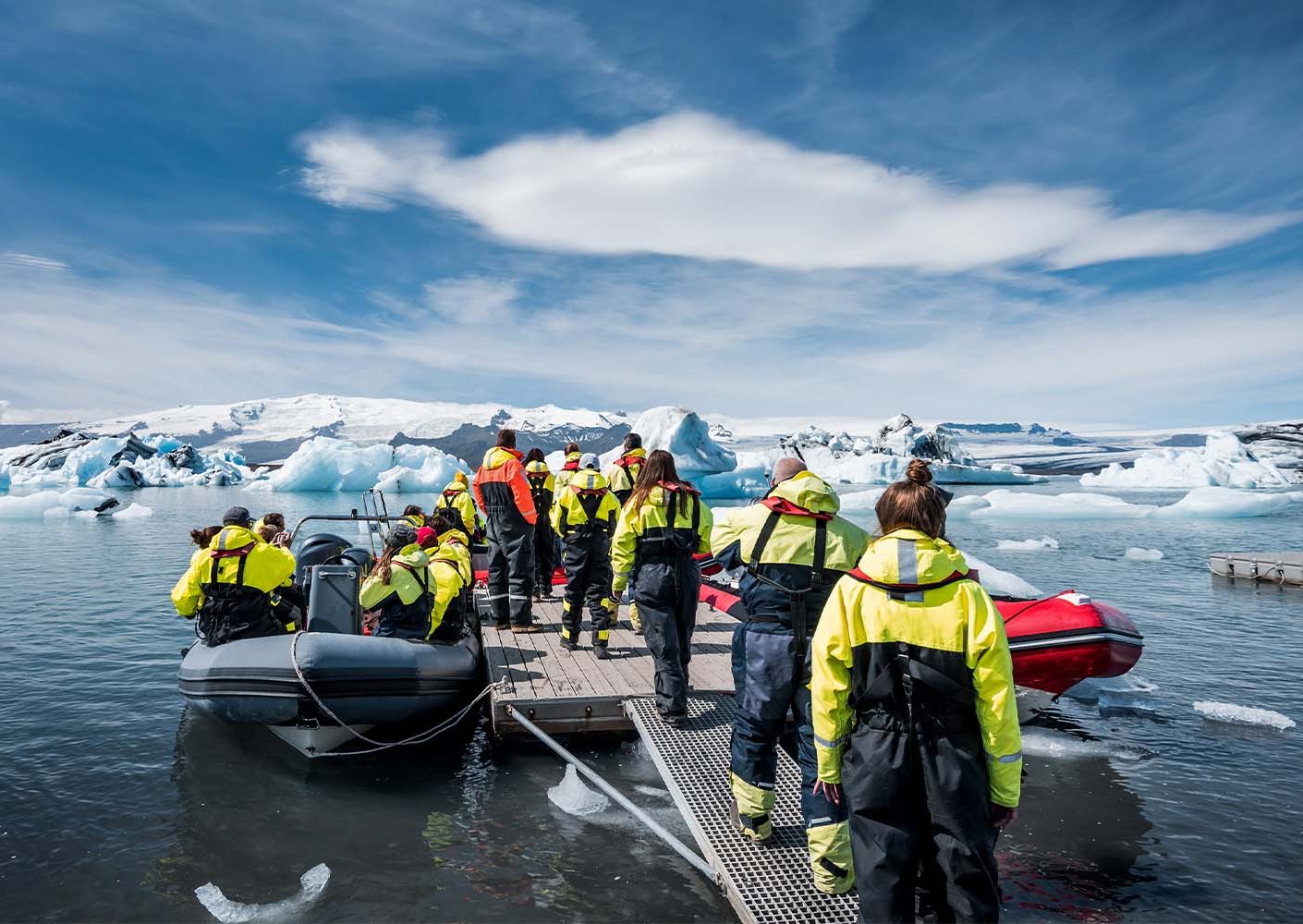 The grand Jökulsárlón Glacier Lagoon began to form at the edge of Breiðamerkurjökull, a glacier tongue of Vatnajökull around 1934. In 1975 the lake had grown to 7.9 km2, since that time the rate of growth has accelerated quite a lot because the glaciers in Iceland are receding faster. Recently, the surface area covered 18.2 km2, as the glacier continues to recede this kind of growth can only increase. This is the deepest natural lake in Iceland, at its greatest the depth is 284 m. To really enjoy the Jökulsárlón area you should allow enough time to explore the area around the lagoon and a walk to the nearby Diamond Beach. The icebergs which come to rest on the rough black sand are stunning, this surreal sight is something which no visitor to Iceland should miss out on.
---
Map: - click to enlarge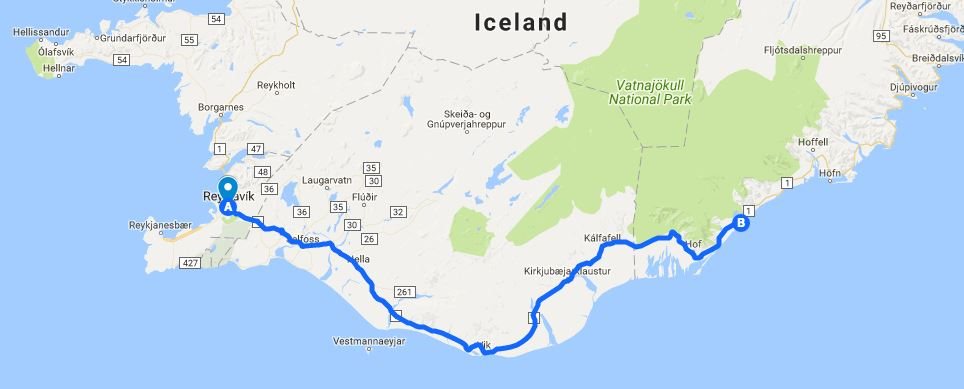 Related Tours