Race around all the sights of the Golden Circle, across a glacier, and toward the Northern Lights on this jam-packed day tour. Stop at Thingvellir National Park, Gullfoss Waterfall, and Geysir Geothermal Area before you drive your own snowmobile across Langjokull Glacier. Cap off the day under the glowing auroras of the Arctic sky. Sights, speed, and the supernatural are all included in this amazing one-day Iceland adventure!
Tour Highlights:
Golden Circle Tour
Thingvellir National Park (Þingvellir)
Geysir Geothermal Area
Gullfoss Waterfall
Glacier Snowmobiling on Langjökull
Super Jeep Excursion
Northern Lights Hunt
Small-Group Experience
Departures: Departures everyday. See calendar for more information on times and availability.
Pick up:
Pick-up is at 8:30 a.m. from your hotel or a nearby meeting point in Reykjavík. Pick-up can take up to 30 minutes, so your patience is greatly appreciated.
Bring with you:
 Warm clothing, thermal underwear, waterproof jacket and trousers, warm headwear, gloves and scarf, sturdy hiking boots or shoes, a valid driving license, a packed lunch
Included:
Pick-up & drop off from Reykjavík, visits to Golden Circle highlights, english-speaking tour guides, stop at a local cafe (to purchase lunch), guided snowmobile ride, all required snowmobiling equipment, Reykjavik Northern Lights tour and photos, super Jeep adventure
Not included:
Lunch (We stop at Gullfoss Cafe where you can buy lunch)
Solo Travelers:
The price of the tour is for one person when sharing a two-person snowmobile. For solo travelers or an odd number of people, you must book a solo snowmobile for an extra 6.500 ISK at booking.
Add-ons:
If you wish to have a solo snowmobile but do not have a valid driving license, then you can book an extra guide to operate your snowmobile for an additional 40.000 ISK. Please contact our sales desk to book and for further information.
Practical Information Please be aware that seeing the Northern Lights is affected by the weather conditions and not 100% guaranteed. We take photos if we see Northern Lights on the tour
Our snowmobiles hold two people. If you wish to drive a snowmobile solo there is an extra fee applicable at booking.
For further information:
info@glacierguides.is
BOOK WITH 10% DEPOSIT
Worried that your travel plans might change? Book your tour more than 21 days in advance with a 10% deposit & pay the rest 14 days before departure. Alternatively, you can pay full price and get a 5% early bird discount! Choose the deposit or full payment option in the third step of your checkout.
You have chosen: Classic tour
You have chosen: Super jeep upgrade
Tour Description
Your day trip begins in Reykjavik, where our guides will pick you and the rest of the group up from your chosen pick-up spots. From there, our small group will head out into the lovely Icelandic countryside and onto Iceland's famous Golden Circle route.
The Golden Circle
Your first stop on the Golden Circle is Þingvellir National Park, a UNESCO World Heritage Site. The park is known for its geological significance and as the birthplace of one of the world's oldest democracies.
The park sits between two continents on top of the Mid-Atlantic Ridge. Here seismic fissures split apart the North American and Eurasian tectonic plates. Home to dramatic rock formations and glacial waterfalls, Thingvellir is one of Iceland's must-see destinations.
Next, we'll reach the Geysir Geothermal Area and the dormant Great Geysir, where the English word geyser originated. Several bubbling pools and hot steam vents dot the area. The extremely active Strokkur Geyser erupts every 4-8 minutes, shooting jets of hot water as high as 25 meters.
Our final stop is Gullfoss ("the golden falls"), the most famous and picturesque waterfall in Iceland. This three-tiered waterfall plummets down a high cliff. Gulfoss gets its name from the shining, golden color reflected off the mist on beautiful sunny days.
We'll take a break at the nearby Gullfoss Cafe and enjoy a quick lunch with a spectacular view.
Snowmobiling on Langjokull Glacier
We'll continue on our way to our base camp at the foot of Langjokull ("long glacier"). There we'll gear up and our guides will go over snowmobile safety. When we're all ready, we'll rev up our snowmobiles and head out into the ice-covered wild.
Langjokull Glacier is a massive expanse of snow and ice, littered with jagged ice crevasses and stunning ice sculptures. Surrounded on all sides by towering mountains and volcanoes, the views seem to go on forever. Spend the afternoon sledding across the ancient ice over blanketed volcanic craters before returning to base camp and boarding our ride back to Reykjavik.
We'll drop you back off in Reykjavik so you can get cleaned up and enjoy a nice meal. We'll return to pick you up again around nightfall and head out in search of the Northern Lights.
Northern Lights Tour From Reykjavik
Hop in our Super Jeep and drive away from the bright lights of the city in search of the magnificent Northern Lights. What is a Super Jeep? A Super Jeep is a 4x4 vehicle built for going off-road and exploring parts of Iceland that are inaccessible to standard vehicles.
Our experienced guides with take you off the beaten path in search of this magnetic natural phenomenon on this Northern Lights Super Jeep tour of Iceland. The night lights up green, yellow, blue, purple, and sometimes even red, with shades of pink and orange. After the show, you'll return to Reykjavik for some well-deserved sleep. One of the best Super Jeep tours in Iceland - hands-down!
Enjoy a full day of sights, fun, and feel-good moments — the perfect way to spend a day in Iceland!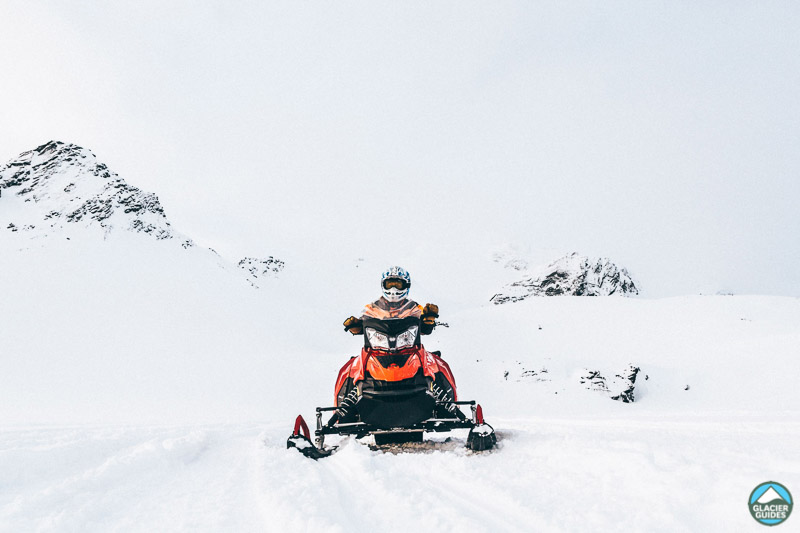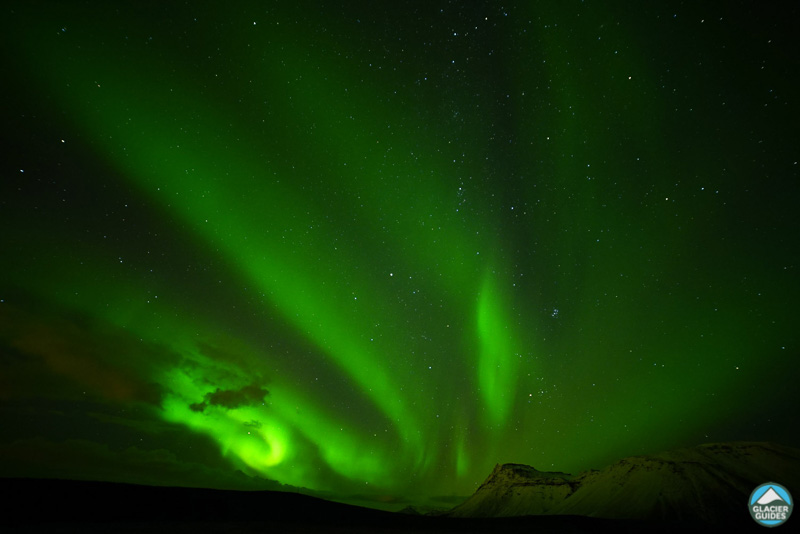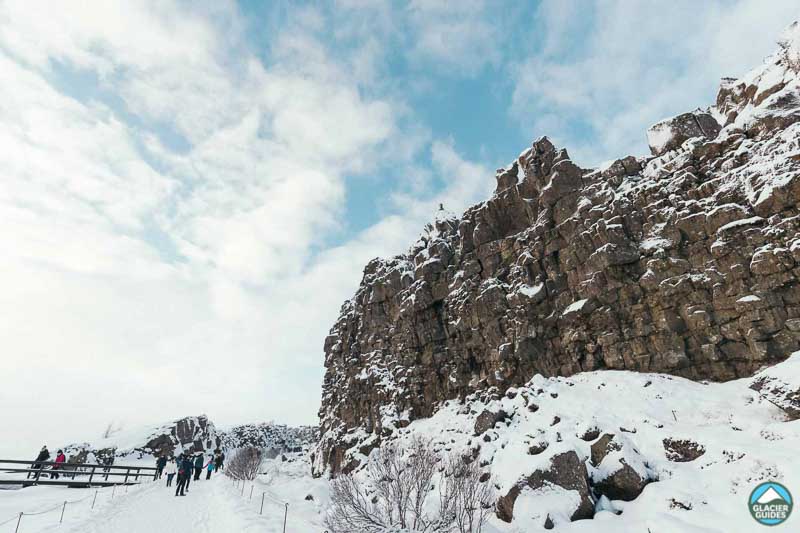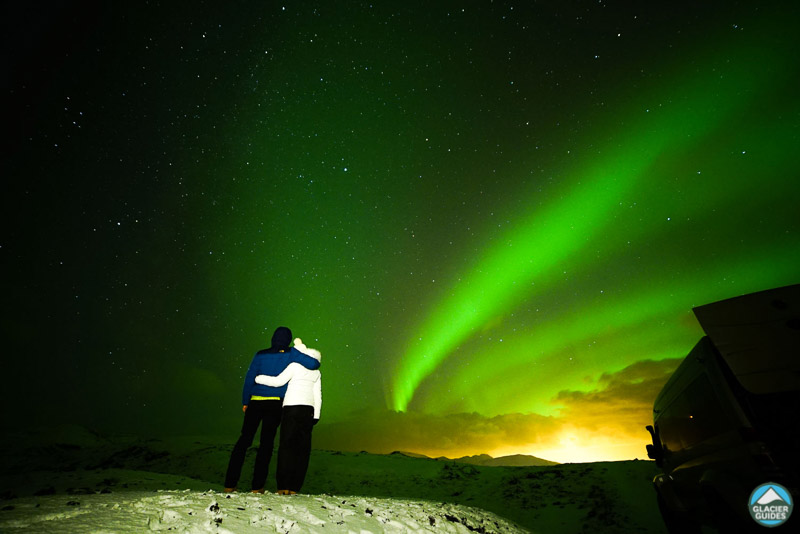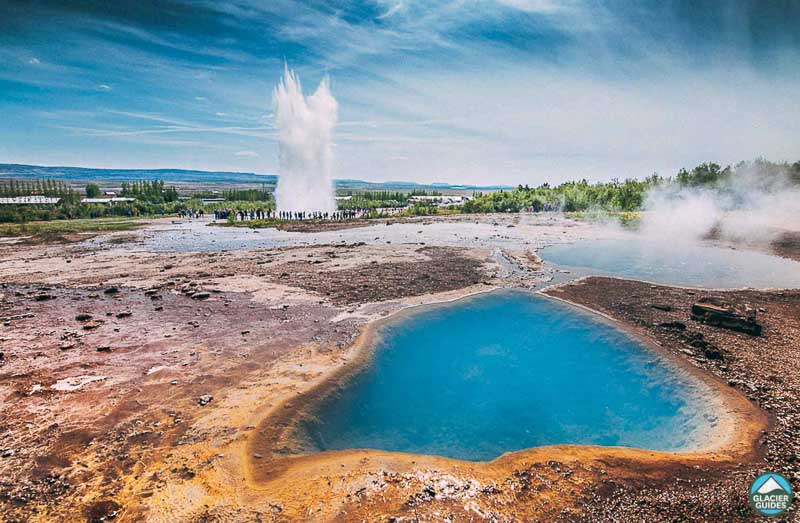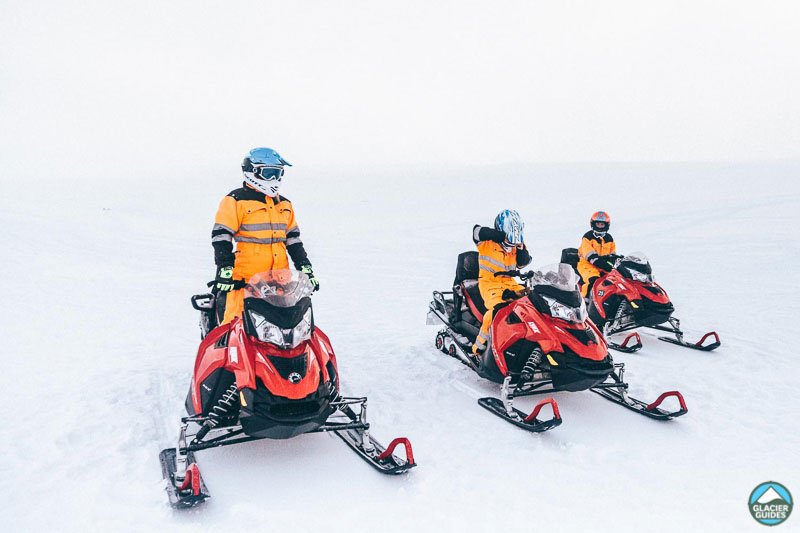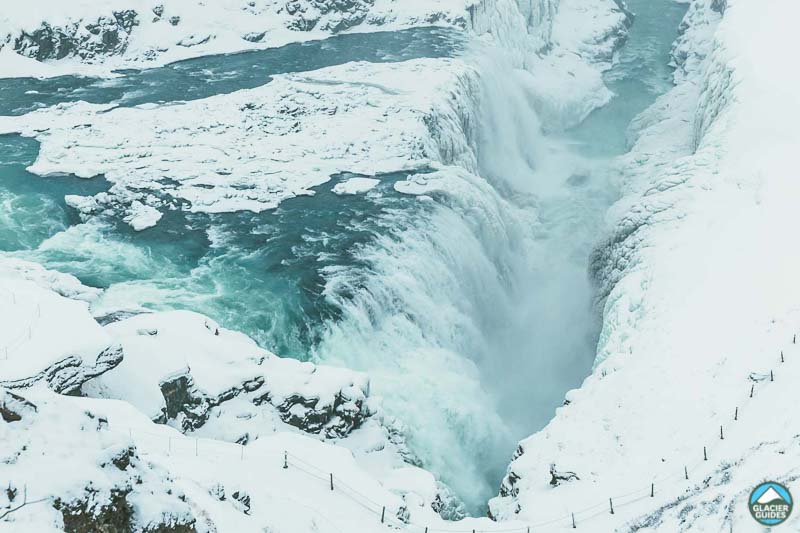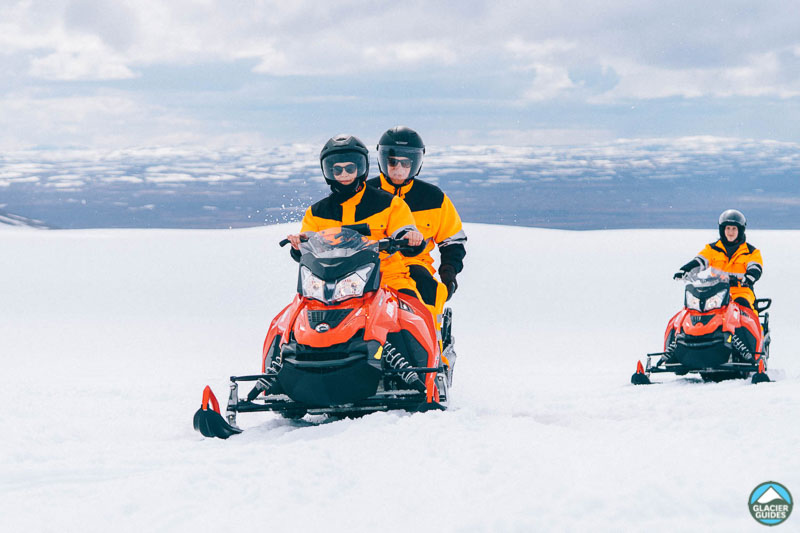 Related Tours