Have you ever dreamed of stepping into a majestic ice tunnel that pierces through the heart of a glacier? Spend a day in the icy wonderland of Langjokull Glacier, the second-largest ice cap in Iceland. Ride a snowmobile on top of the glacier and explore it from the inside on this unforgettable glacier tour!
Meet location Husafell or Klaki
Tour Highlights:
Small group tour
Snowmobiling on a glacier
Langjökull Glacier
Man-made ice cave
Departures: Departures everyday. See calendar for more information on times and availability.
Bring with you:  
Warm outdoor clothes, Headwear and gloves, Hiking boots or winter shoes, Packed lunch (recommended), A valid driver's license to drive the snowmobile
Included:  
Pickup from Reykjavik or Húsafell, Snowmobile tour and gear, Experienced snowmobile guide, Man-made ice cave tour, Free wifi on the bus, Waterfalls stop (Reykjavik transfer only)
Not included: Lunch
Solo Travelers:
The price of the tour is for one person when sharing a snowmobile between two people. If you travel solo or if there's an odd number of travelers, you must book a solo snowmobile for an additional fee.
If you're traveling solo but don't have a valid driving license, you can book a guide to operate the snowmobile for an additional cost.
For further information:
info@glacierguides.is
You have chosen: From Husafell
You have chosen: From Klaki
Tour Description
If you choose to travel from Húsafell, our guide will pick you up from Húsafell center. Here you can grab a bite, use the restroom, and stretch your legs. After a short break, we'll drive to Langjökull Glacier ("the long glacier"), the second-largest glacier in Iceland, where our snowmobile adventure takes place.
Once we arrive at our basecamp, the guide will introduce you to all the equipment you'll use. You don't need any prior snowmobiling experience. You'll need a driver's license if you intend on driving the snowmobile. The guide will show you how to operate the snowmobile. After a short safety briefing, you'll be ready to roll!
Snowmobiling is a thrilling experience. You'll drive on glowing white snow that endlessly stretches out in front of you. Langjokull Glacier is ever-changing, with deep moulins, craggy crevasses, and mesmerizing ice falls that shape the landscape. You'll spend around 40 minutes riding across the top of the ice cap before we explore the heart of the glacier.
Man-Made Ice Tunnel
Step inside the icy depths of Langjokull through the man-made tunnel that goes through the heart of the ice cap. Experienced geophysicists and engineers got together to build this state-of-the-art cave. The tunnel features pristine blue ice and reveals the most complex ice structures created by nature.
You'll wander around the ice cave for about one hour. Take your time to explore the inside of the second-largest glacier in Iceland! Filled with unique ice sculptures of all shapes and sizes, the ice tunnel is a perfect location for beautiful photos. Don't miss your chance to take pictures against the mesmerizing blue ice!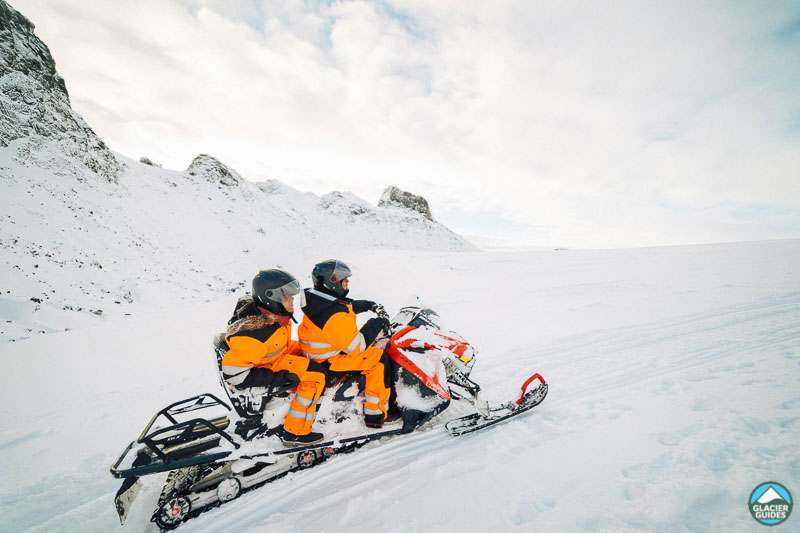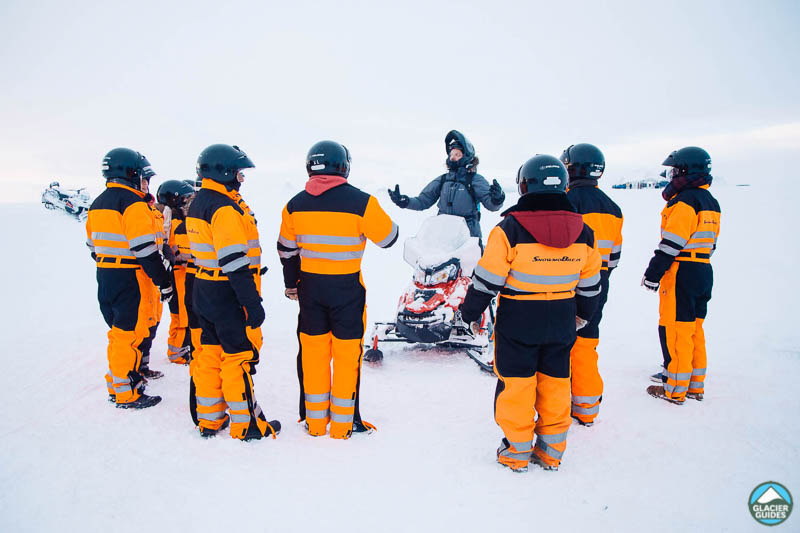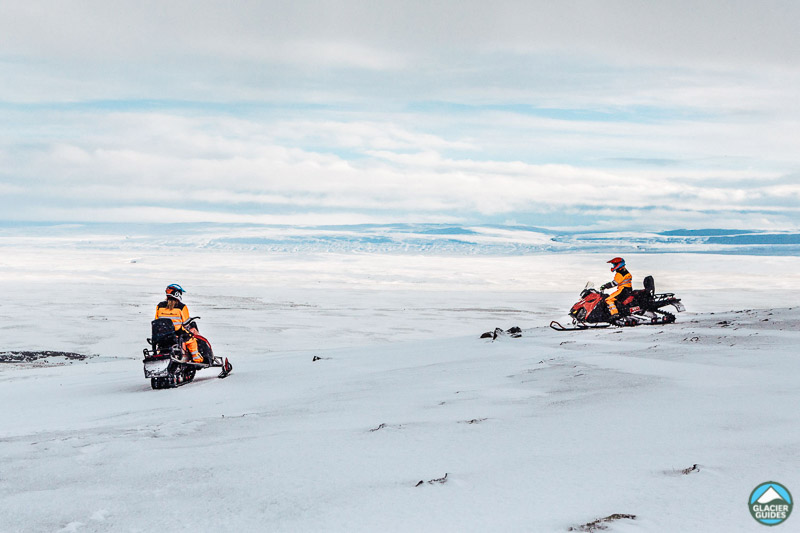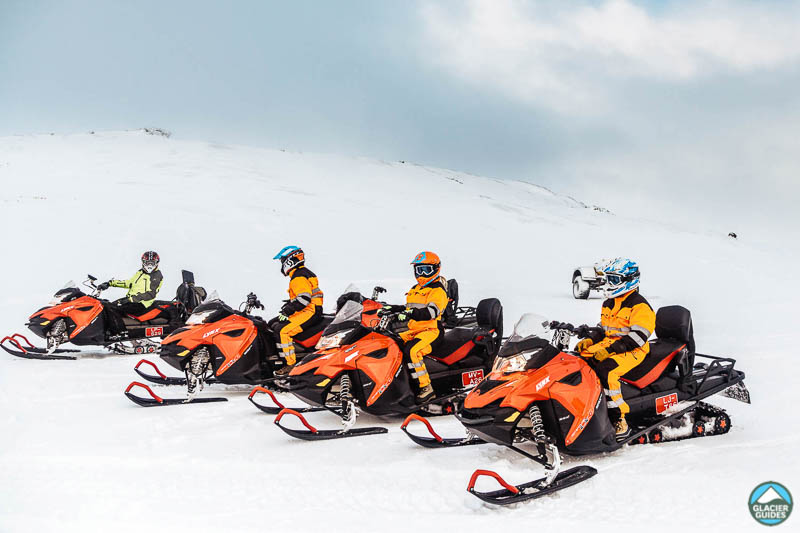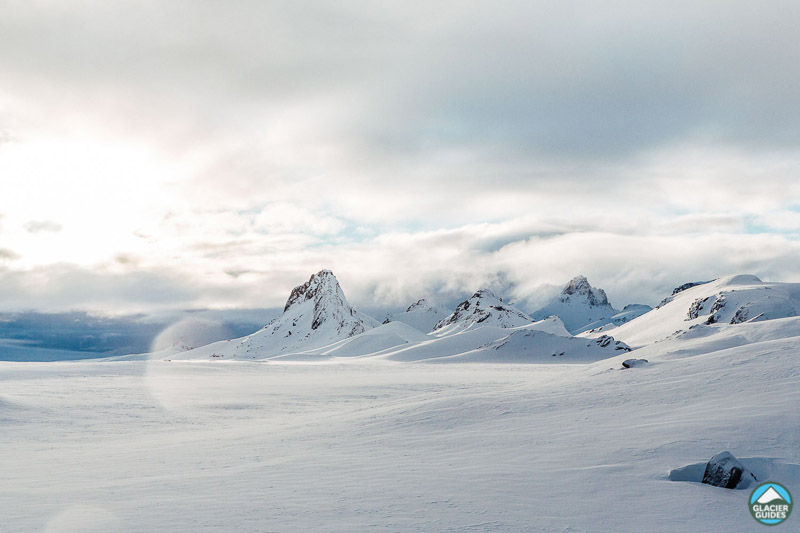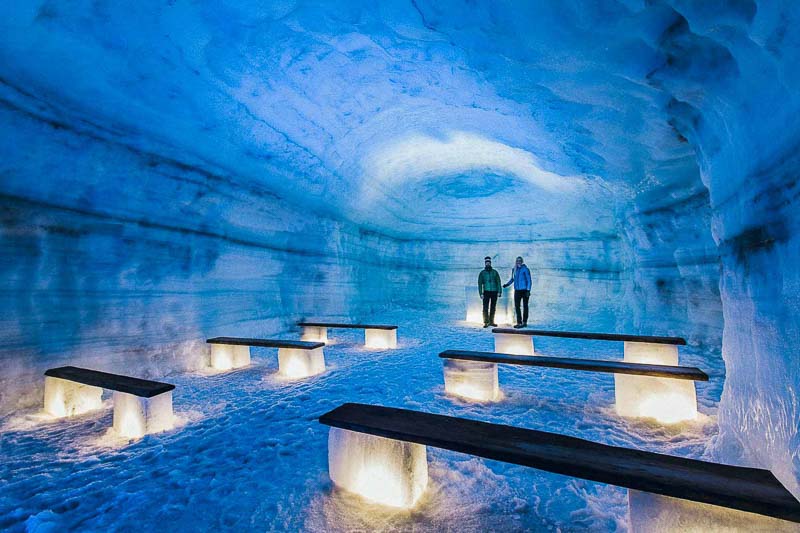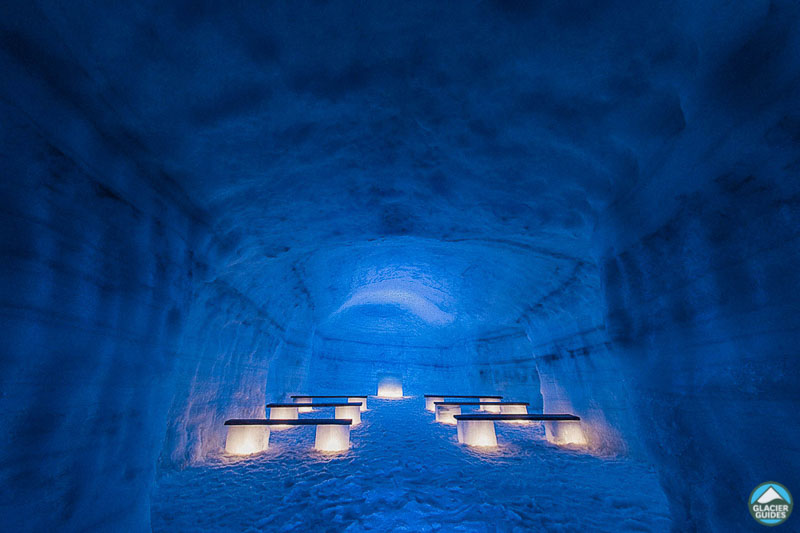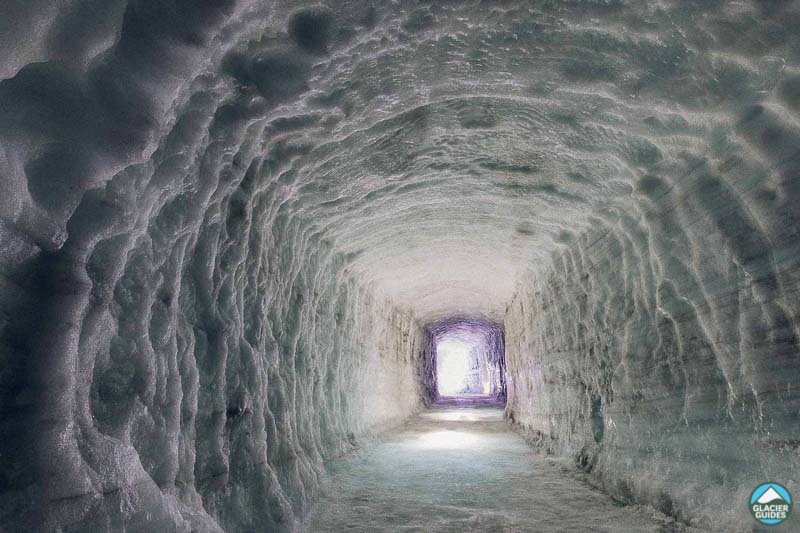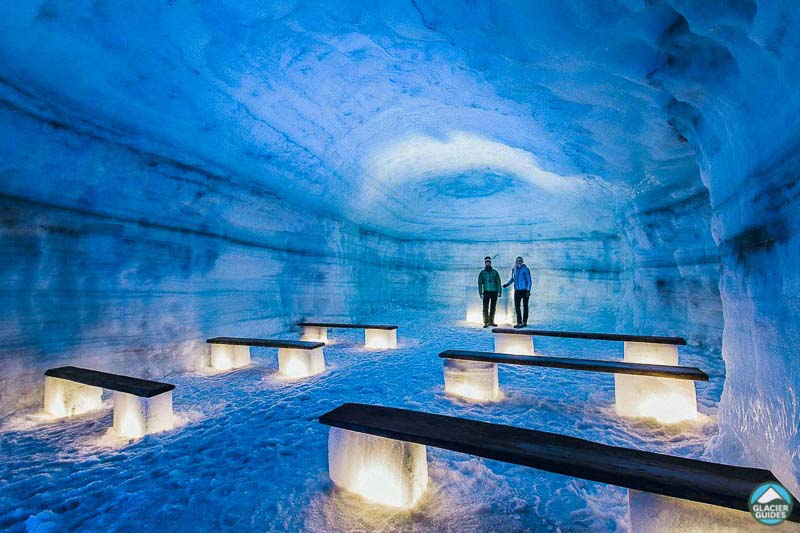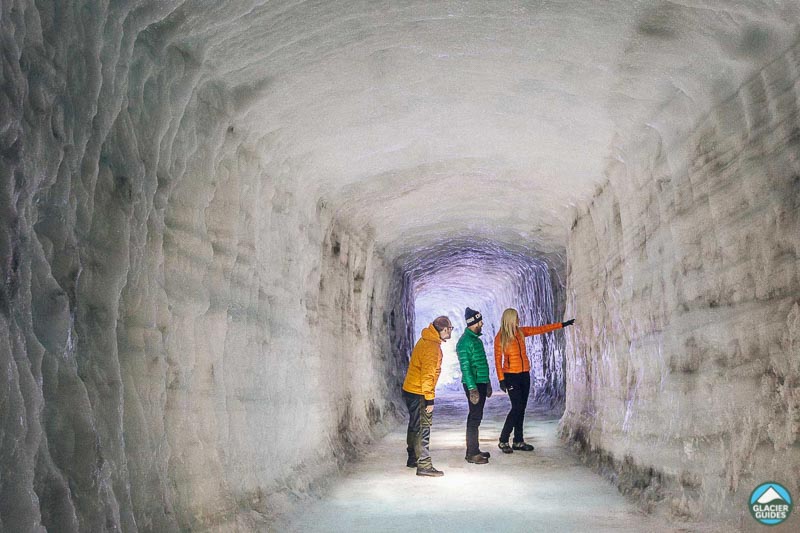 Related Tours