This snowmobiling tour is perfect for those looking to combine an adrenaline-filled adventure on the ice with a relaxing soak in the Secret Lagoon's hot springs. Glide on the Langjökull Glacier, a paradise for snowmobile lovers! Afterward, relax in the Secret Lagoon, a man-made hot spring in Flúðir. Kickstart your next adventure and meet us at Gullfoss Café for a bucket list-worthy ride across a glacier!
Tour Highlights:
Snowmobiling on Top of Langjökull Glacier
A Dip in The Secret Lagoon
Breathtaking Views of Golden Circle
Departures: Departures everyday. See calendar for more information on times and availability.
Pick up:
This is a Meet on Location tour, therefore, no pick-up from Reykjavik or other locations in Iceland is available. The meeting point for this tour is Gulfoss Café. Please arrive well before the start of the tour. After your snowmobile ride, you'll have to travel to the Secret Lagoon with your own arranged transportation.
Bring with you:
Warm clothing, Thermal underwear, Waterproof jacket and trousers, Warm headwear, Gloves and scarf, Sturdy hiking boots or shoes, A valid driving license, A packed lunch
Practical Information
We recommend you wear warm and waterproof outdoor clothing and bring a spare set of clothing in case you get wet. It's important that you have a warm hat, gloves, and sturdy shoes. We will provide you with a snowmobile suit, gloves, helmet, and balaclava. Also, a swimsuit and towel will be needed in the Secret Lagoon.
Please Note:
No meals are included in this tour. You are more than welcome to bring your own lunch or buy a snack at Gulfoss Café.
For further information:
info@glacierguides.is
Tour Description
Our tour begins when we all meet at the Gulfoss Café. Here, incredible views of the thunderous Gulfoss Waterfall make for a perfect beginning to this icy adventure! You'll then board a Super Jeep and we'll take you to our base camp at the foothills of Langjokull Glacier.
Home to a man-made tunnel and the Hvita River, Langjokull Glacier has plenty to offer sightseeing snowmobilers. The relatively smooth surface and high elevations of the glacier create a unique, one-of-a-kind playground for horsepower enthusiasts. Upon reaching the top of Baldjokull, the glacier's highest peak, stunning views of the South Coast open up, giving you the chance to snap a few vacation pictures!
On our guided snowmobile tours, certified glacier guides will provide you with all the necessary gear and clothing. They will also instruct you on how to drive a snowmobile. Your safety is our top priority, therefore, an expert guide will be with you during the tour at all times.
Once everyone is ready, we'll hop on our snowmobiles and start our exploration of the vast Langjokull Glacier. It's around 31 miles (50 kilometers) long and 12 miles (20 kilometers) wide, so there's plenty of space for you to play around! The ride will be about an hour-long, during which you'll explore the stark contrasts of the Land of Fire and Ice.
After the ride, you are invited to continue your adventure and head towards the steamy, geothermal paradise that is the Secret Lagoon. Here, relax after a thrilling ride and soak in the country's oldest geothermal pool where water stays at 100°F (38°C) all year long!
This guided tour is perfect for those who want to combine an adrenaline-filled adventure on the ice with a rejuvenating dip in the hot springs Iceland is famous for.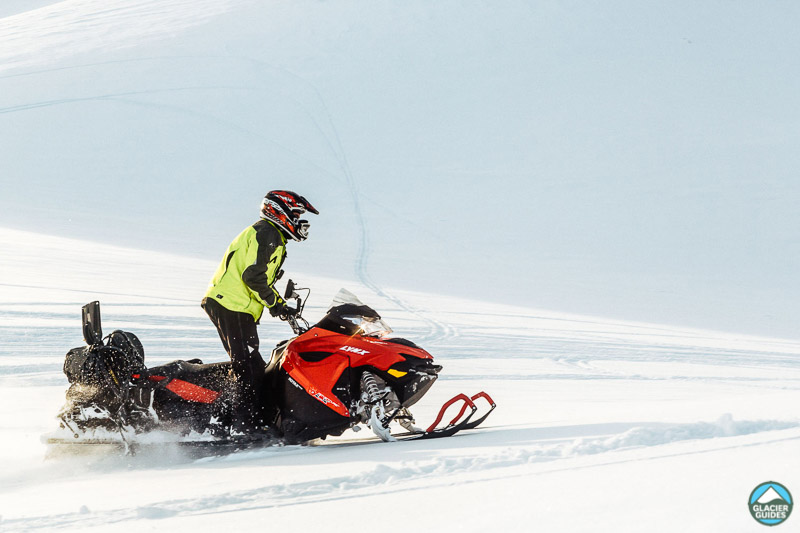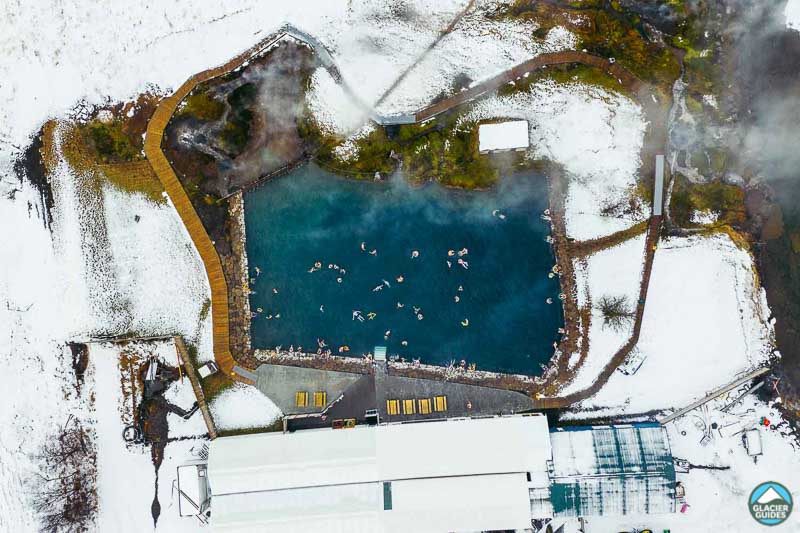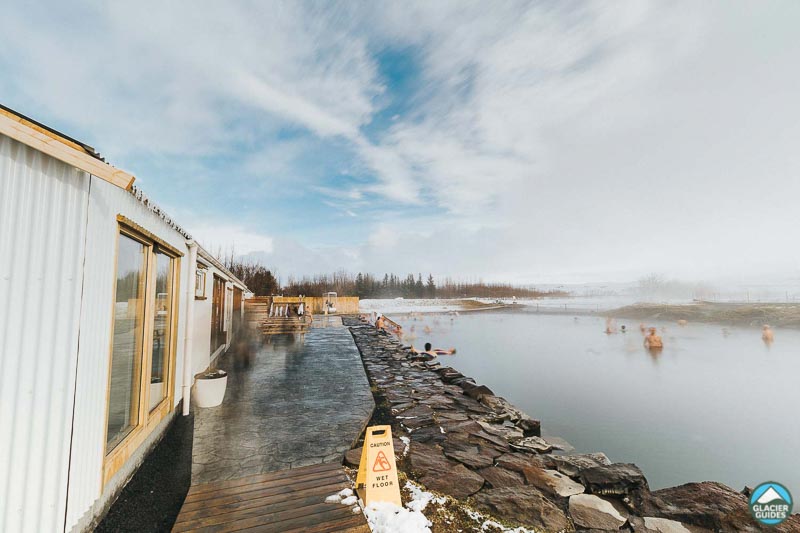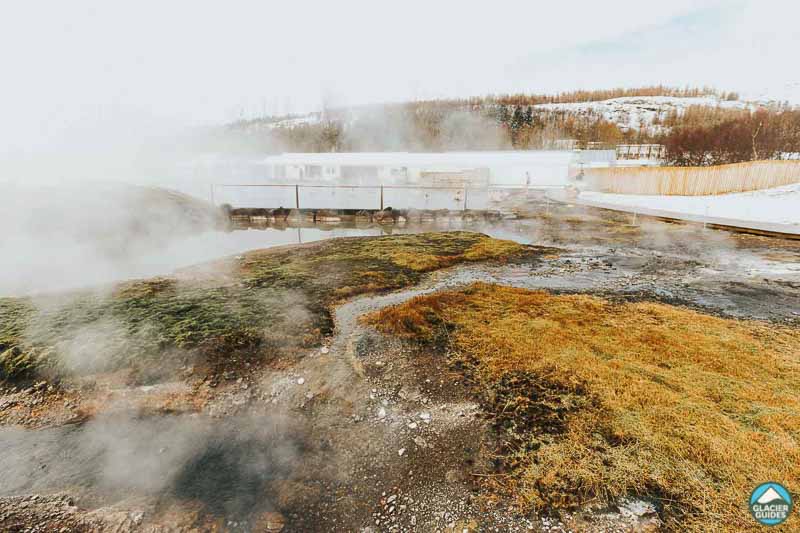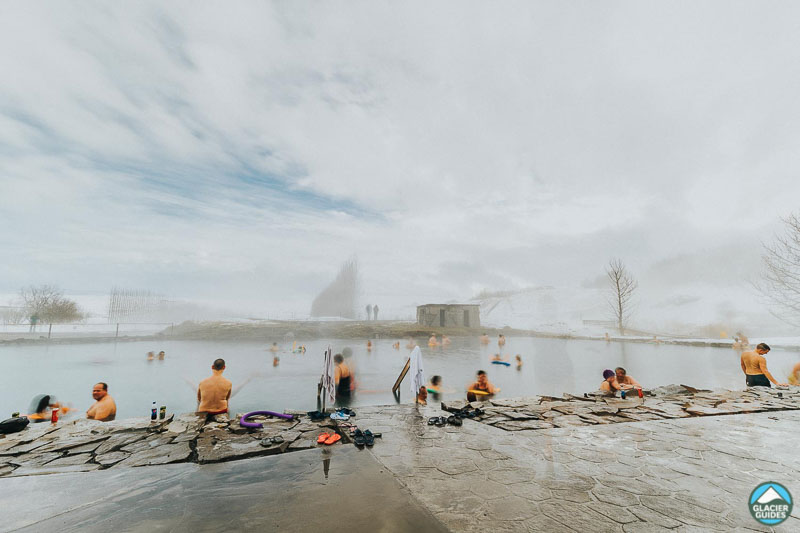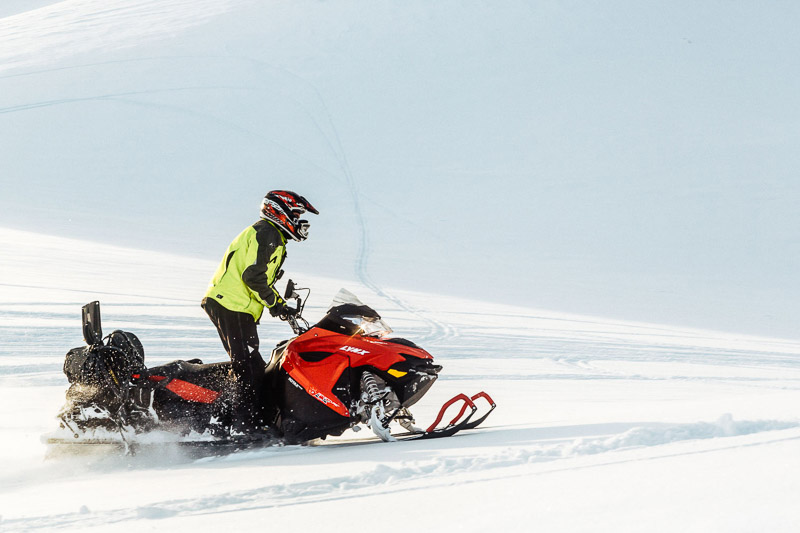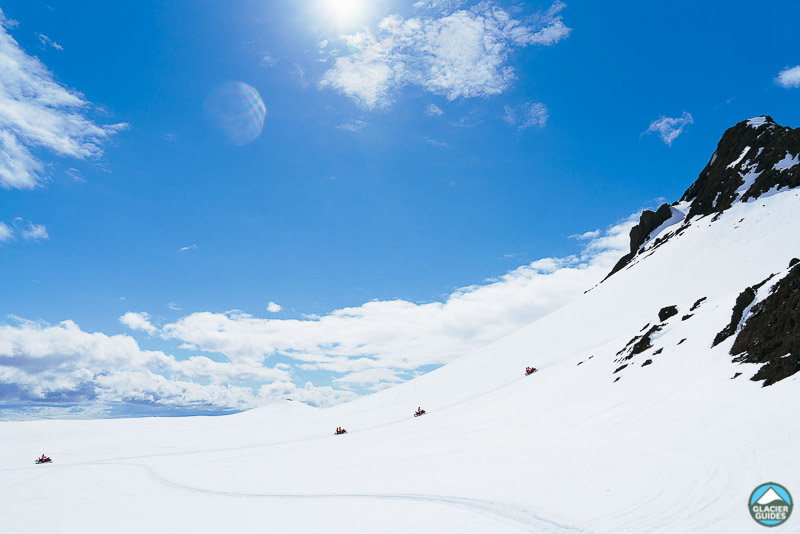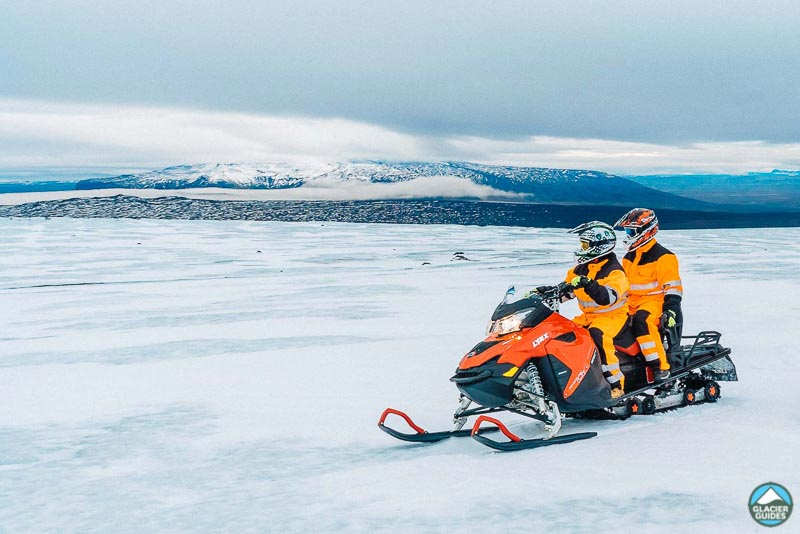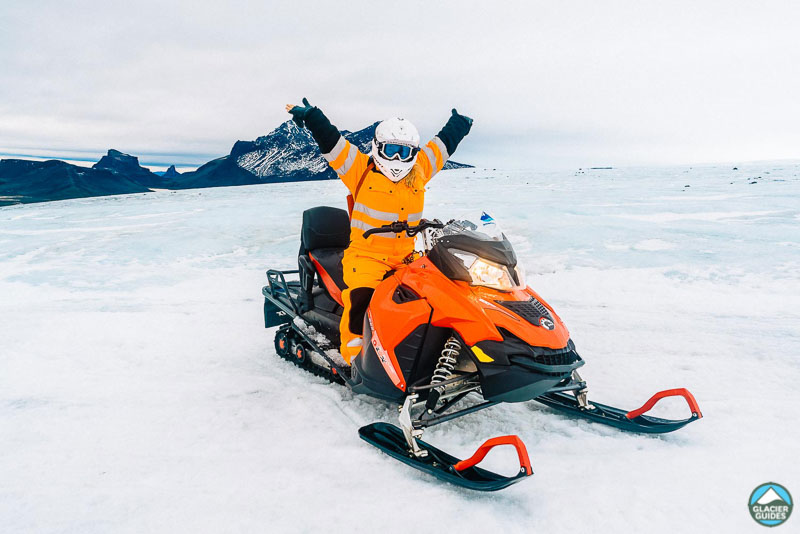 Related Tours