Natural Ice Cave Winter Exploration from Reykjavik. Go off-the-beaten-track on an ice cave mission to the famous site of Katla Volcano and Mýrdalsjökull glacier. A filming location of Stars Wars and Game of Thrones and a place of indescribable natural wonders. Prepare to be amazed!
Tour Highlights:
Scenic Super Jeep ride
Stop at Seljalandsfoss
Stop at Skógafoss
View over Myrdalsjokull
Visiting a natural Ice Cave
Epic landscapes
Expert info on the ice cave
Departures: Departures everyday. See calendar for more information on times and availability.
Pick up: Available from Reykjavík, Hveragerði, Selfoss, Hella and Hvolsvöllur.
Bring with you: Thermals (top and bottom), warm outdoor clothing, waterproof outer layers, sturdy hiking boots, headwear, scarf and gloves.
Included: Pick Up from Reykjavík, Super Jeep Ride from Vík, a visit to a natural Ice Cave tour, crampons for walking on ice and knowledgeable glacier guide.
During winter: From 1st of November until 16th of February, we won't be able to stop at Skogafoss due to limited daylight. However, we will have a view of Skogafoss from our minibus and you will be able to see the amazing Reynisdrangar basalt sea stacks from Vik.
For further information:
info@glacierguides.is
Tour Description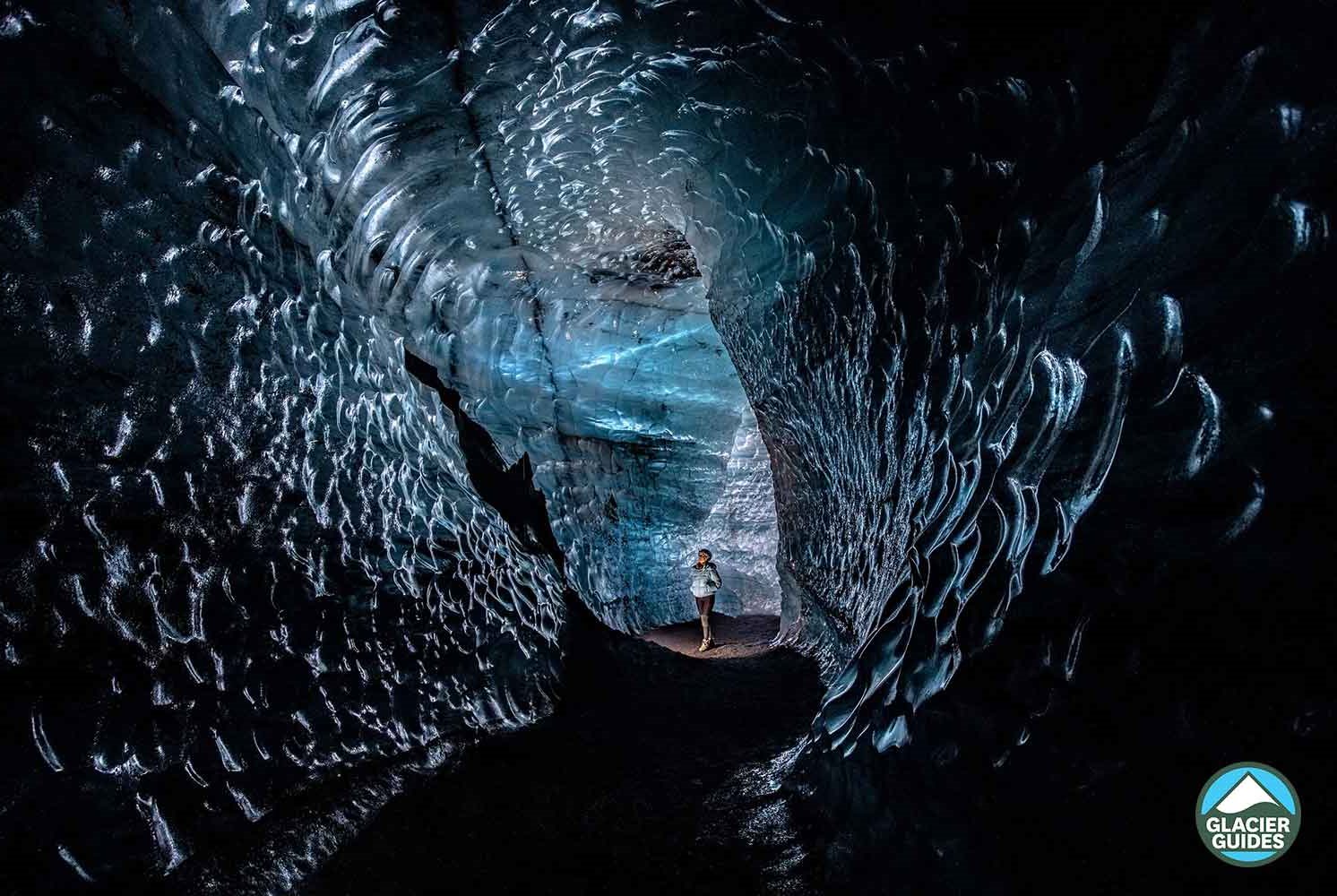 The mighty Myrdalsjokull is home to the famous volcano Katla and therefore has one of the outlet glaciers been named Katla's glacier or Kötlujökull. This particular glacier is known for its multicolored layers of ice and stunning ice caves. On this tour we will visit the biggest and grandest one yet!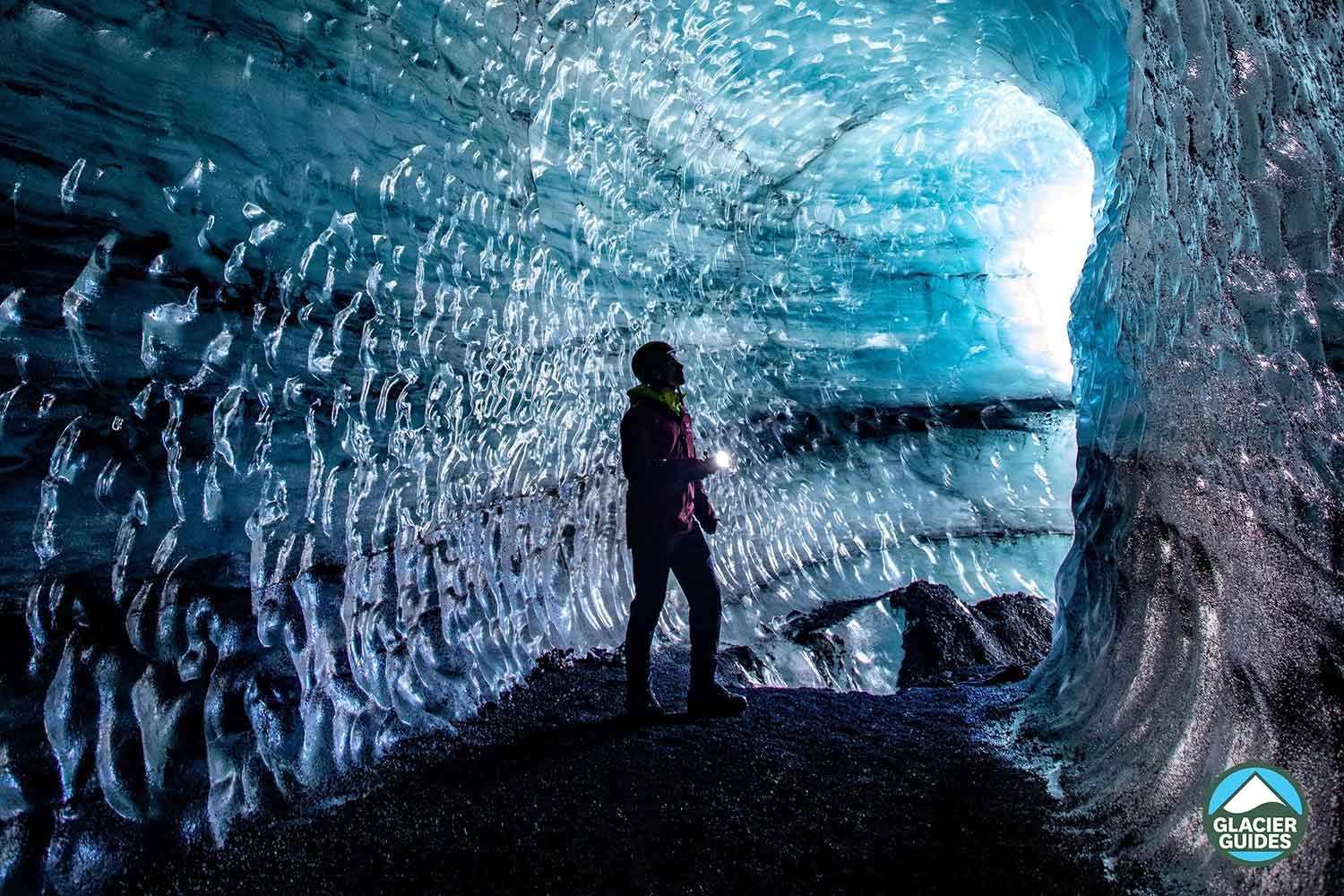 The tour departs from Reykjavík and takes you on a scenic drive along the south coast. There you will be greeted by amazing waterfalls and landscapes with no comparison. In Vík we will pick up rest of the group and switch over to a Super Jeep. This will allow us to go off track on our way to the glacier and closer on the otherwise impassable Kötlujökull. We will make a turn off Ring Road 1 heading into the midlands. The surrounding mountains and glaciers will keep you in awe the whole way there and you will soon understand why Hollywood producers keep choosing this location to film blockbusters like Star Wars and loved TV shows like the Game of Thrones. Once there we will step out, put on our crampons (provided on the tour) and start our walk to the awaited  ice cave.
In front of you is the opening to the glacier in all it's colors, layers and glistening black and blue ice. We will go in between the sky high ice walls and into the "dome" where an opening will appear in the glacier roof and light shines through creating the most magical feel.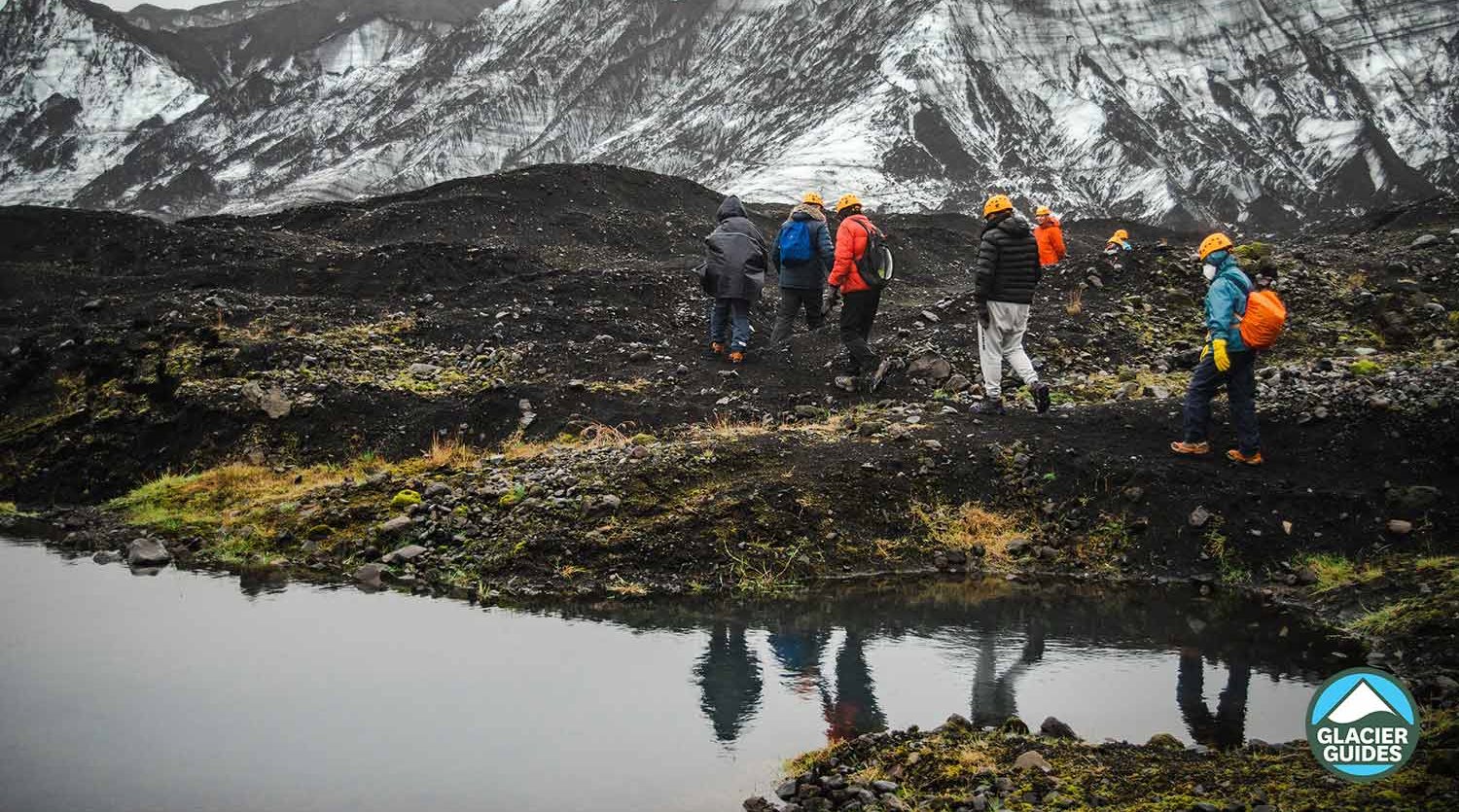 After admiring the cave for a while and listening to the history and geology lesson your guide will offer we will step out again into the glacier wonderland and see if other smaller ice caves are to be found around the area. Then we will return back to the Super Truck and start making our way back to Vík. On the way back we will stop at both Seljalandsfoss and Skógafoss waterfalls.
Seljalandsfoss is known as "the one you can walk behind", enabling you to see the mesmerizing waterfall from all angles. Skógafoss is a powerful and historic waterfall. It's best admired from three different locations and we suggest you try them all, right in front, half way up where the troll's face stares at the Troll and on top staring down.
Our adventure ends in Reykjavík at around dinnertime.
Do you have your own car and would like to meet us closer to the ice cave?
Have a look at our Natural Ice Cave Tour in Myrdalsjokull from Vík on the South Coast of Iceland.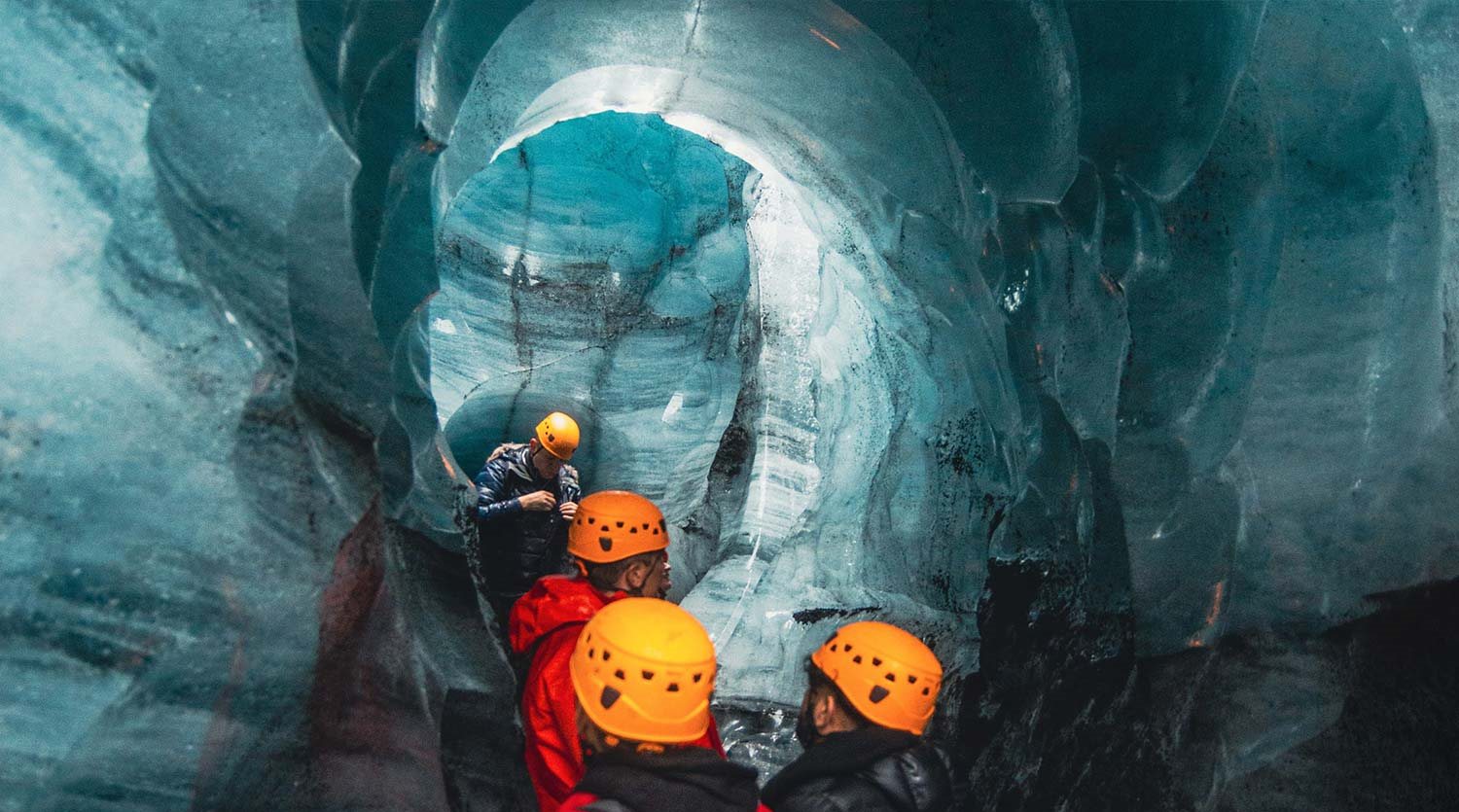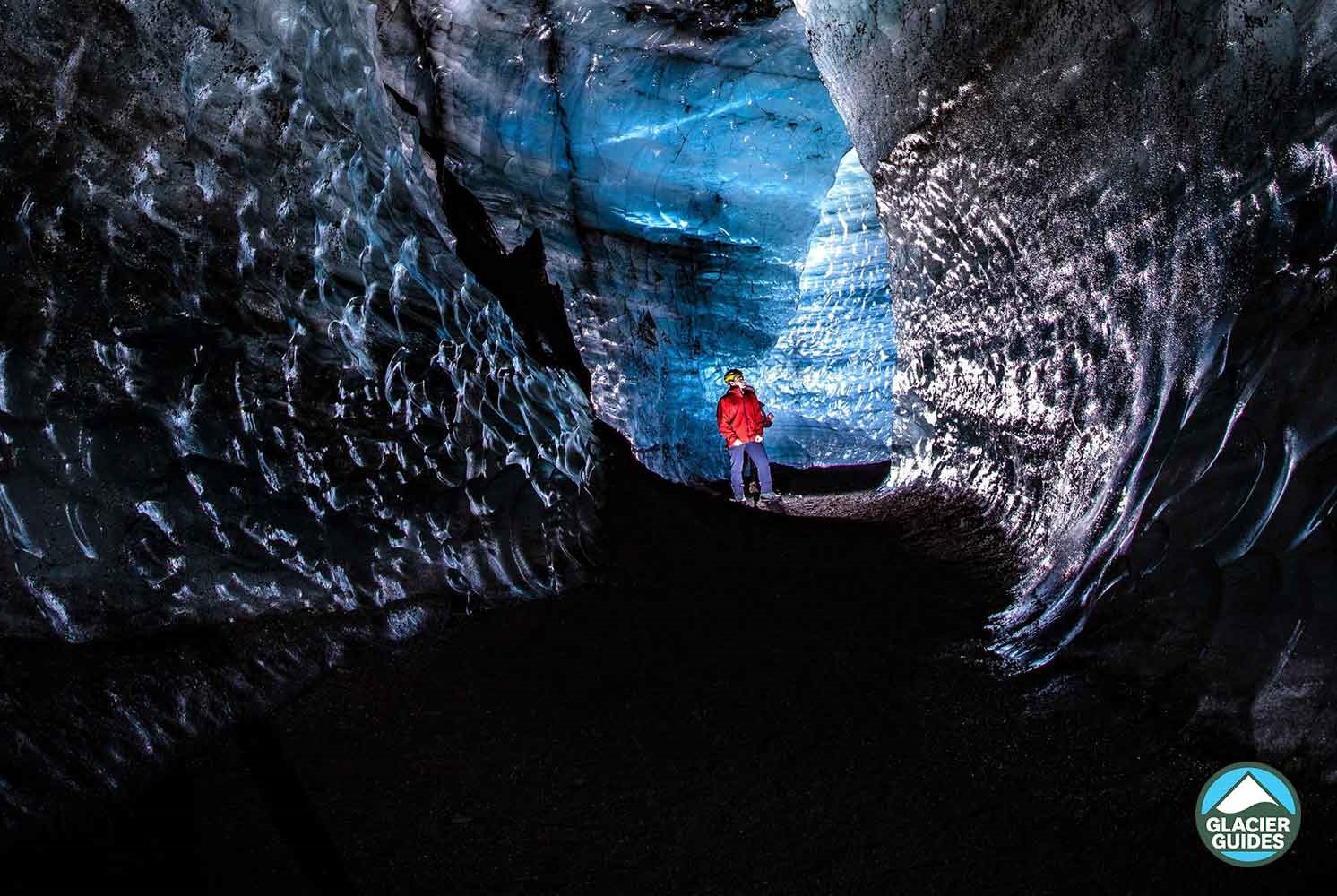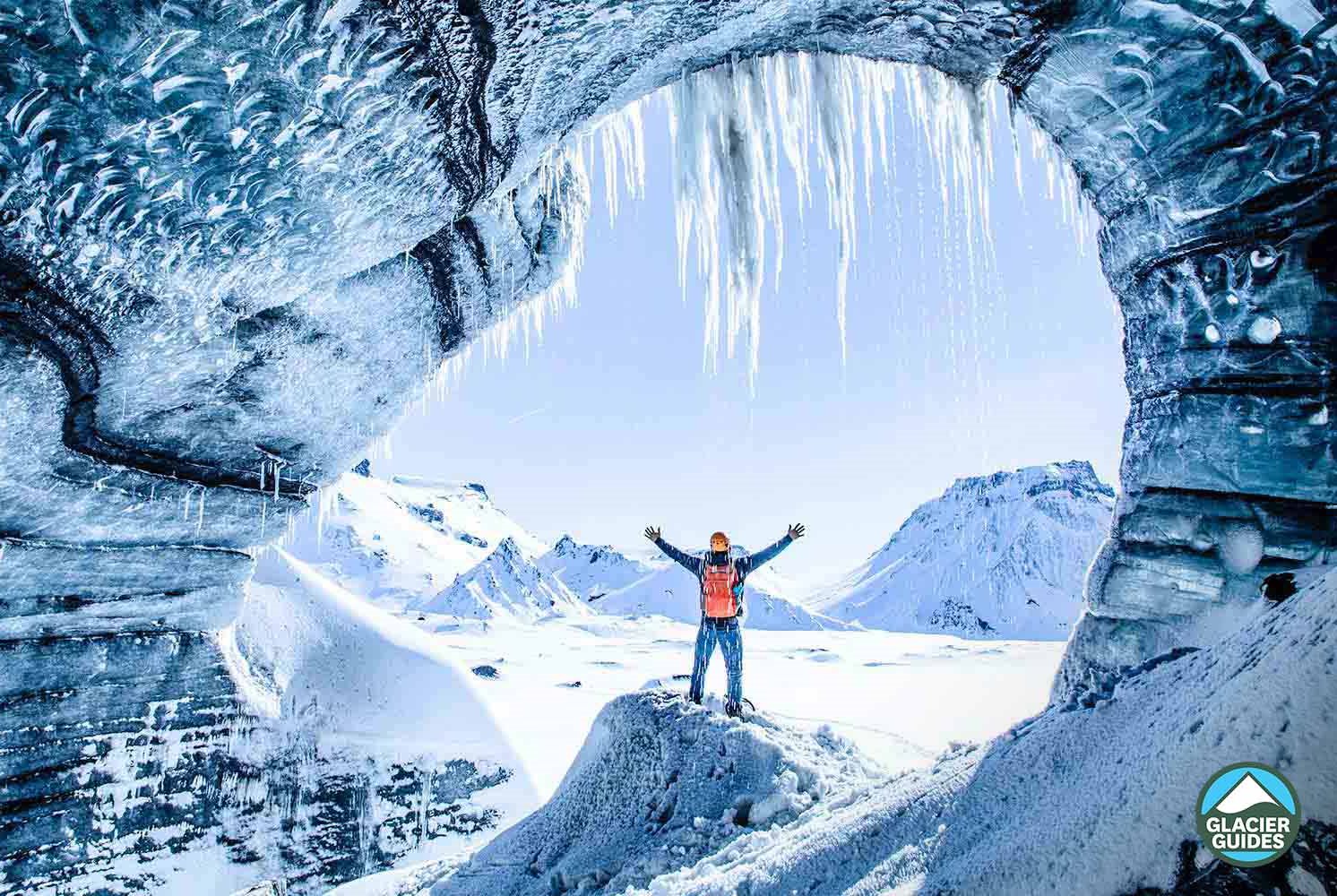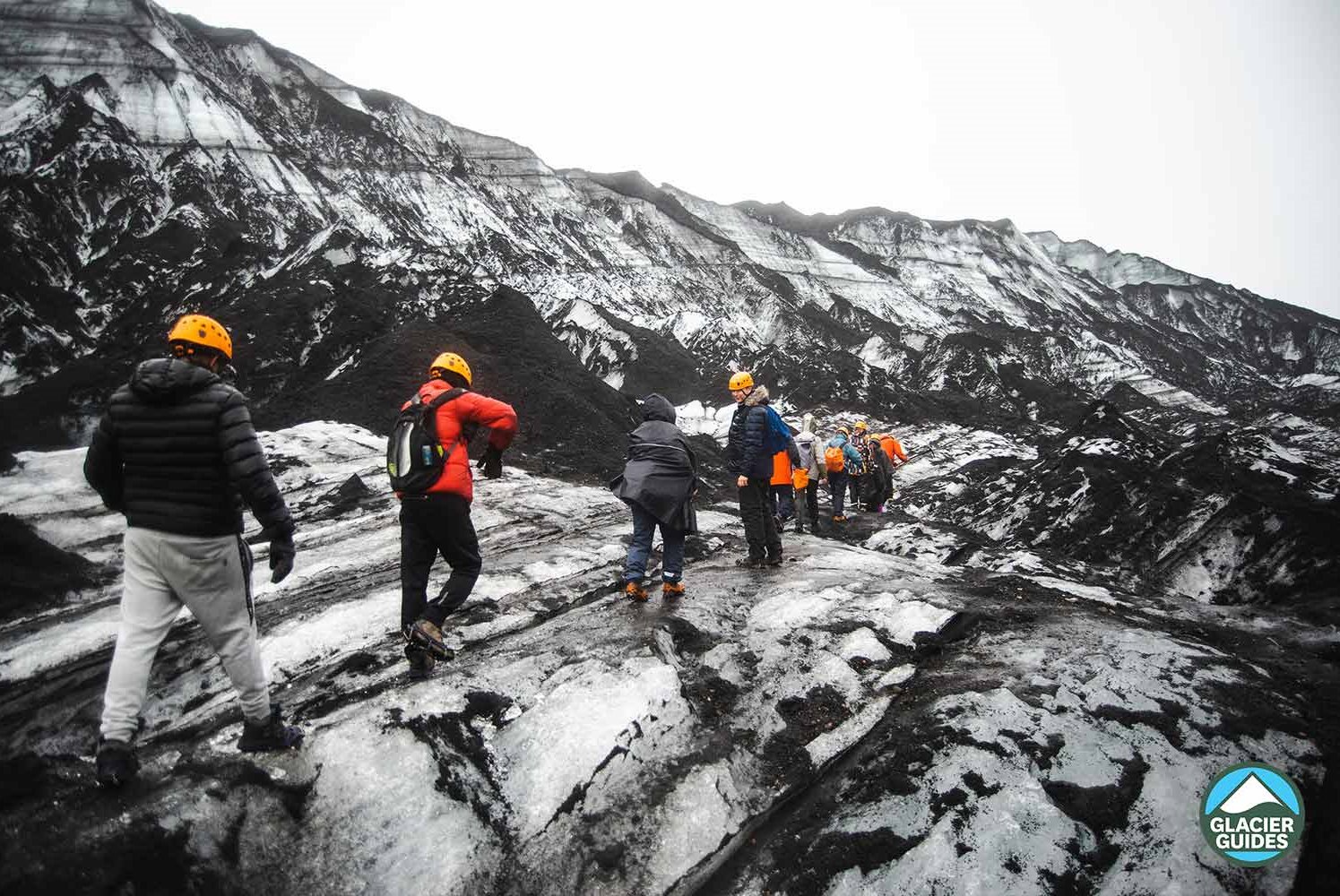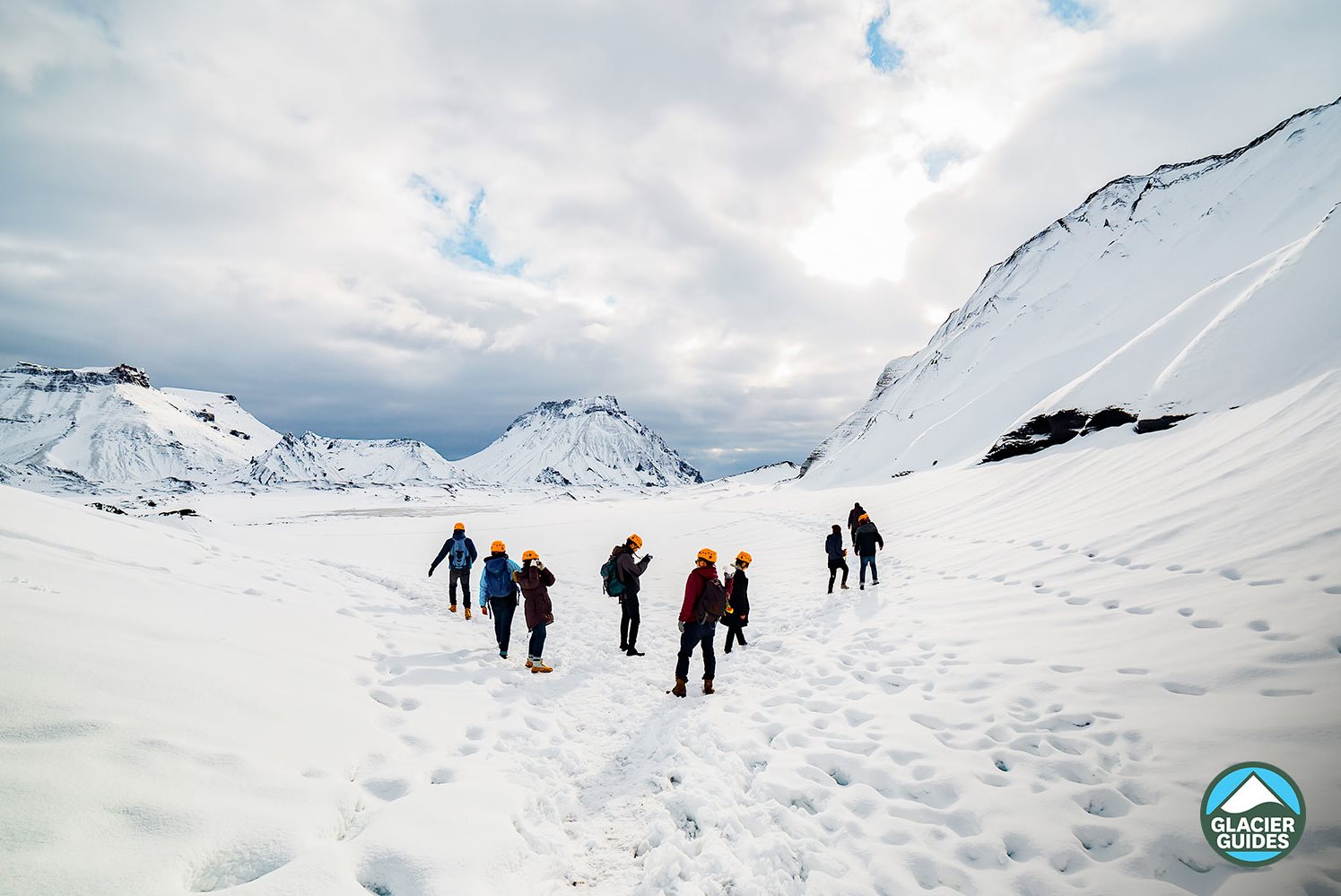 ---
Disclaimer: Ice caves are everchanging phenomena and highly dependant on weather conditions. Therefore, we reserve the right to alter or cancel the tour if conditions are not safe.
---
Related Tours