Thorsmork and Fimmvorduhals day tour from Reykjavik, Iceland. Explore amazing nature in magnificent surroundings, volcanos, glaciers and small group.
Duration: 12-14 hours from Reykjavik
Pick-up: 08:00 in Reykjavik or
09:40 at Hvolsvollur N1
Available: April - October
Tour Highlights:
Þórsmörk (Thorsmork Valley)
Fimmvorduhals Pass
Magni and Móði craters
Hiking in Iceland
Reykjavik pickup: Pick up starts at 8 a.m. in Reykjavik
Meet on location: You can meet us at Hvolsvollur N1 Gas station at 9:40 to ride with the Super Jeep to Thorsmork Valley
Included: Pick up and drop off in Reykjavik or one of the meeting points on the south coast. Experienced super jeep driver and hiking guide.
Not included: Lunch and snacks, so please bring a packed lunch or purchase one at a stop along the way.
Bring with you: Warm outdoor clothing, waterproof jacket & pants, headwear, gloves, good hiking boots, lunch, snacks and water bottle. Note that hiking poles, shoes, waterproof jacket & pants can be rented online beforehand.
If you are staying downtown Reykjavik please read this information about pickup.
The tour is temporarily not available for booking
Tour Description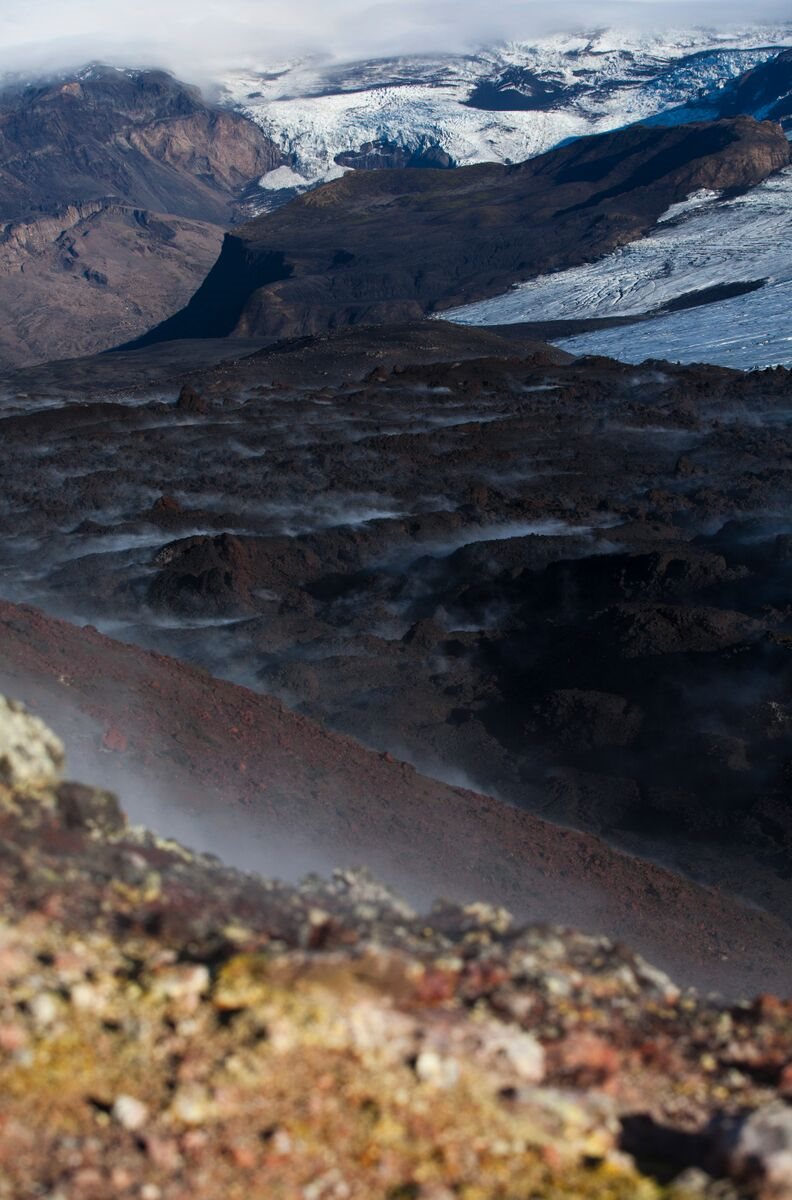 Join us for a great hike to Fimmvörduhals volcano. We pick you up in Reykjavik and take you out of the city and to the south coast of Iceland. We drive in an easterly direction before we head inland. We will have a short break at the small town of Hvollsvollur where you can meet us if you have your own car. The valley of Thorsmork greets us with its birch bushes and rugged sandstone mountains.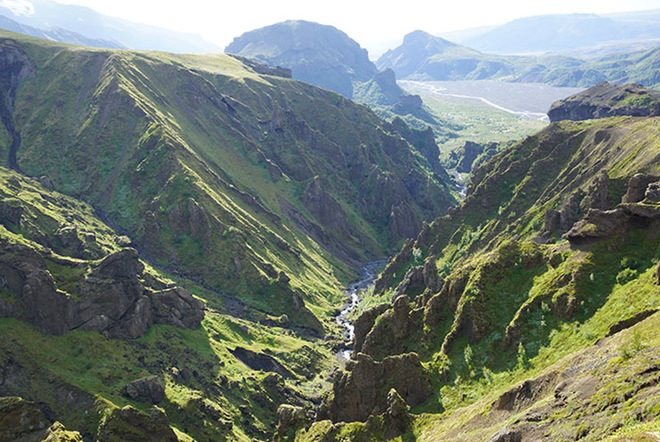 We start our hike at Básar cabin and make our way all the way up to the new volcano craters, Magni and Modi, formed in the eruption of 2010. The hike itself is quite demanding but the reward hikes get in form of fabulous view is well worth every drop of sweat.
The elevation gain is between 700-800 meters and length approximately 16 km total. The Þórsmörk - Fimmvörðuháls hike should not be missed by any outdoors enthusiasts visiting Iceland.    
Related Tours